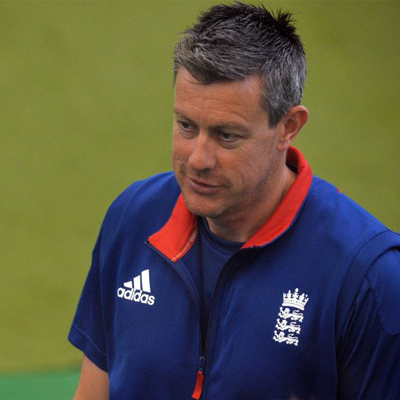 England limited-overs coach Ashley Giles has admitted that the team's World Twenty20 defeat against minnows the Netherlands was 'embarrassing' and added that having no chance of qualifying for the semi-finals may have induced complacency in the team.
England went down to the Netherlands by 45 runs in their last Group 1 match in the Super-10 stage, a repeat of their 2009 World T20 defeat on home ground, capping a miserable winter in which they were also crushed 5-0 in the Ashes in Australia.
According to Sport24, Giles said that England might have fallen complacent after they realised that they have no chance of qualifying for the semi-finals of the tournament, adding that whatever the reason was, their defeat was an embarrassing situation for him.
England restricted the Netherlands to 133-5 in their 20 overs but were never in the hunt for the chase, bowled out for 88 in 17.4 overs and Giles said that he understood and shared the anger of the fans, adding that they need to apologise to the fans at home.
Hailing the Dutch side, Giles said that the Netherlands have played good cricket in this competition with pride and passion, adding that England started on the wrong note.
Giles also said there had to be some personal responsibility among the players, although he added that the defeat also hurt them as a team.