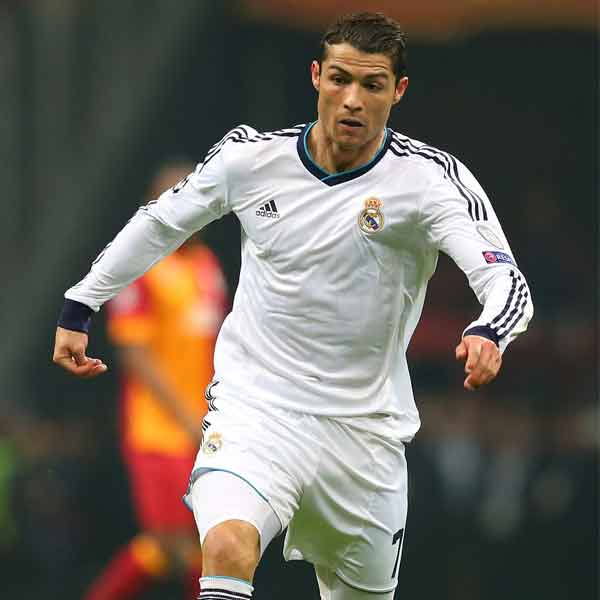 A Spanish newspaper AS published a report about footballer Christiano Ronald's kind gesture. As per the report, family of a 10-month-old boy with cortical dysplasia — a rare brain disorder that causes dozens of daily seizures — was looking to raise $83,000 (Approx Rs 50 lakh) to raise money for a vital operation.
He was asked to auction a pair of boots or similar in order to help meet the cost of surgery and care for Erik Ortiz Cruz, which was expected to run to around $83,000. Erik Ortiz Cruz suffers up to 30 epileptic fits a day and surgery is the only solution to his condition.
Cristiano Ronaldo went the extra mile by paying for an operation for a young child with a neurological disorder. The boy's family have been unable to meet massive hospital bills with each test carried out costing around £5,020 (6,000 euros) and surgery likely to run to £50,240 (60,000 euros) as per AS.
Earlier, Ronaldo was known to be rude but these acts of kindness seem to show a different side of Christiano's personality. After winning the Ballon d'Or earlier in the year, the same report mentions that he honoured a promise to celebrate with a group of young children suffering with leukaemia.
This season, Ronaldo also took time out to plead for a pitch invader in America to be spared a jail term and the charges against the young fan were dropped. This donation represents 20% of Ronaldo's weekly savings. In 2012, for example, he paid for the cancer treatment of a 9-year-old fan.
Below are some Tweets by fans on Christiano Ronaldo's gesture:
Cristiano Ronaldo being such a lovable person & heartkind bcs always donate his payment to unlucky kids. i wish someday he will be a Muslim
— akemwils. (@akemwilson) March 14, 2014
RESPECT: Cristiano Ronaldo donated $83,000 for a child's operation! pic.twitter.com/miJV3p0Lpv
— Now Football (@Now__Football) March 13, 2014