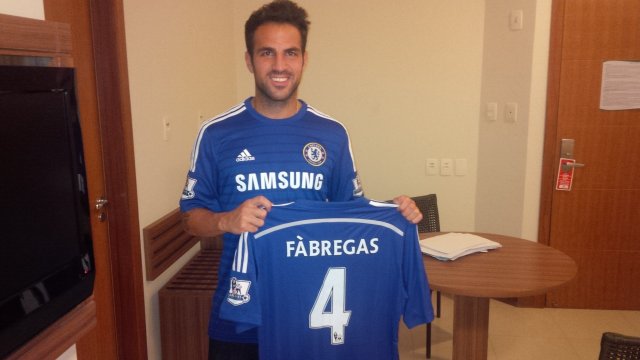 Chelsea FC have confirmed the signing of Cesc Fabregas. This news was confirmed by ChelseaFC.com
Fabregas stated: "Firstly I would like to thank everyone at FC Barcelona where I enjoyed three wonderful years. It was my childhood club and I will always be proud and honoured that I had a chance to play for such a great team. I do feel that I have unfinished business in the Premier League and now is the right time to return. I considered all the other offers very carefully and I firmly believe that Chelsea is the best choice. They match my footballing ambitions with their hunger and desire to win trophies. They have an amazing squad of players and an incredible manager. I am fully committed to this team and I can't wait to start playing."
Cesc Fabregas has previously played in the Premier League for Chelsea rivals, Arsenal. He spent eight years with the Gunners before signing for the Catalan club. With the departure of Chelsea veteran Frank Lampard, Fabregas is the player bought by Jose Mourinho to fill up the space left behind by the legend.
On June 5, amid the transfer speculations, former England player Kevin Peterson had made a tweet related to Fabregas' transfer to Chelsea.
Am I hearing right that @cesc4official is on his way to @chelseafc...

— Kevin Pietersen (@KP24) June 5, 2014
Fabregas will train with the squad after the 2014 FIFA World Cup. He has joined the club on a five-year contract and will wear the No.4 shirt, previously worn by defender David Luiz.