India suffered another 100-plus run defeat to lose the 3 match series.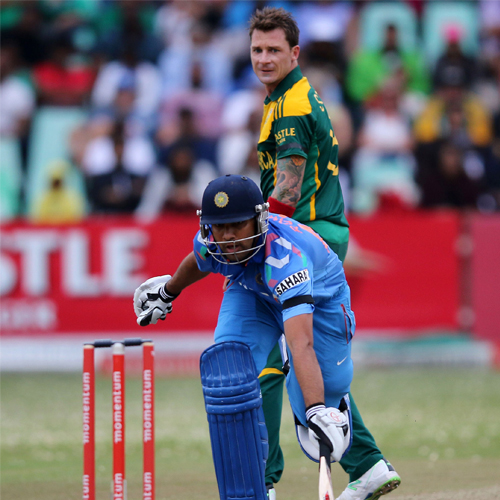 On Sunday, in the second ODI at Durban, MS Dhoni tried some changes to switch the momentum in Team India's favour.
In the rain-reduced game of 45 overs, Ajinkya Rahane was brought in to replace Yuvraj Singh while Umesh Yadav and Ishant Sharma were in for Bhuvneshwar Kumar and Mohit Sharma.
But the changes didn't seem to work as Quinton de Kock slammed a second successive ton and was joined by Hashim Amla as he also raced to a century.
The Indians managed to reduce the damage but a last over hitting spree from the South African bowlers left Indian with a 280 target which they failed to chase.
Dhoni blamed the middle order batsmen for not performing as India were bowled out for 146 in 35 overs.
The loss for a second time meant India has lost the three match series as they are down 2-0 with the last match now a dead rubber.
India who were touted as the best ODI team ever have lost the last two matches by 100 plus runs and their batsmen and bowlers have been asked many questions by their South African counter-parts for what they have been unable to find an answer.
With the third ODI and Test match coming up, India will need to find out the chinks in their armour and be ready as they look to save face and present a new challenge in the remainder of the series.