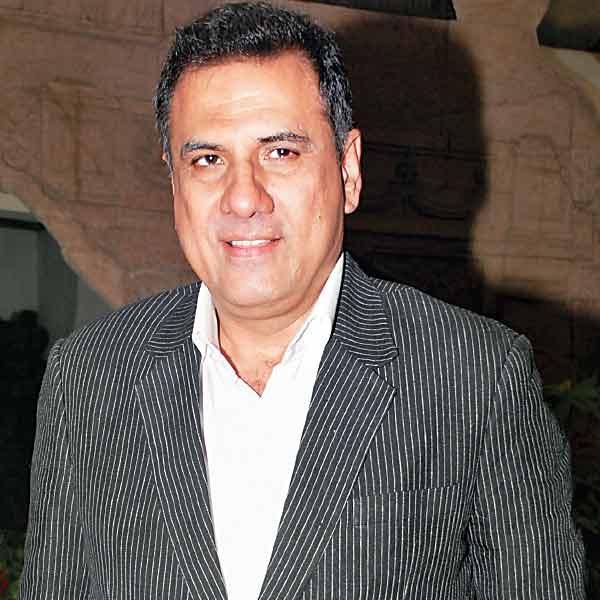 Football is much more than cricket for me. I am not a keen follower of league football, but when it comes to the FIFA World Cup, everything else takes a back seat.
My love for the game dates back to my days at St Mary's, Mazagaon. I was just 12 when my seniors asked me to join the team. Being tall helped. "Chal gudda, tu goal mein khada reh (son, be the goalkeeper)," they would say. I had to agree.
My love for football knows no bounds, but unfortunately I haven't watched a single World Cup from ground zero. I had an opportunity to witness a couple of matches in Germany (2006), but I missed it by a whisker.
I was heartbroken in 2010 too. Don 2 took me to Kuala Lumpur but, trust me, my heart was in South Africa. Every other person on the set had made plans to least watch one match, but none succeeded. And we ended up discussing the matches for hours after the day's shoot.
So far, all my dreams have come true. The one desire I have is to watch a World Cup match with all the crazy fans in the stadium. Luck parted ways with me even this time. For me, it has always been a case of 'so close yet so far'. We actors have a crazy shooting schedule. However, that's not the problem this time. I am told every single hotel room in Brazil is taken. But given a chance, I would still love to be there.
Brazil all the way
My money is on Brazil. I don't care what the pundits think. Brazil have some classy players and their one-touch game strategy steals the thunder. It is always disheartening to see them end up on the losing side. They are born footballers and their approach to the game is simply unique.
I was shattered to see France beat Brazil in the 2006 World Cup in Germany. Brazil had a great team. With players like Roberto Carlos, Cafu and others, the team looked invincible. Ronaldinho was the player to watch out for then. This year, I am sure it will be a tough fight between Brazil and Argentina. And with the home support, Brazil are the favourites.
For the next couple of months, I will be shooting in London and with the World Cup round the corner, I hope my anticipation does not force me to mutter wrong lines.
—As told to Joe Williams