The fast bowler showed fans he has more talents than his cricket skills and his singing ability.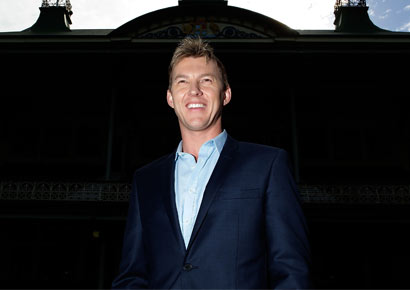 After the likes of Chris Gayle and the entire West Indies national team who celebrated their World T20 win last year with a dance number on Psy's Gangnam Style, it was Brett Lee's turn to follow suit.
At the T20 match between West Indies and Australia on Wednesday, the former fast-bowler was seen shaking a leg with Channel 9 commentators and former cricketers Michael Slater and Mark Nicholas.
Prior to the match that saw West Indies beat Australia by 27-runs, the former cricketers showed off their dance moves for fans.
Besides his fast bowling and dance moves that were on show today, Brett Lee is also known to be a great singer and he has his own band—Six & Out which has is made up of his brother Shane and former New South Wales cricketers Brad McNamara, Gavin Robertson and Richard Chee Quee. Lee plays the bass guitar or acoustic guitar for the band.
Lee had collaborated with singer Asha Bhosle for a Hindi-English number Haan Main Tumhara Hoon, six years ago.