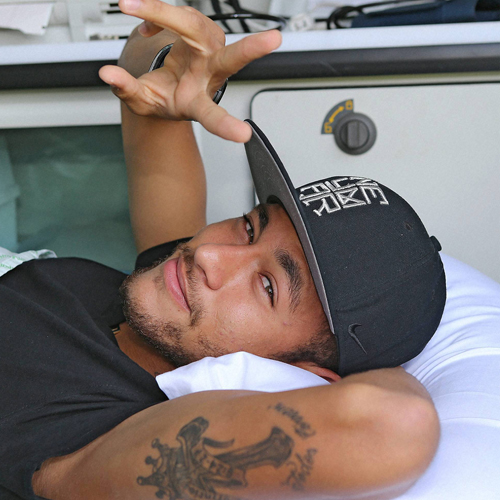 Brazil football team vice-captain David Luiz has reportedly promised to help his side win the World Cup for their injured star striker Neymar. Barcelona superstar Neymar has been ruled out of the rest of the World Cup after he broke a vertebra in his spine in Brazil's quarterfinal victory over Colombia.
According to The Mirror, Luiz has insisted that the hosts can still win the World Cup trophy and they want to dedicate their success to Neymar. Luiz said that Brazil would try to win the World Cup for Neymar, adding that they would try to win the competition for their people and for their country. The centre-half also said that he is so happy because Brazil can play the semifinal of the World Cup, adding that it is a dream and that when he was young he dreamt of such days.
However, Luiz added that he is also a bit sad because Neymar is out of the tournament. The injured striker is a great guy, a great person and a great player who brings good things to football but currently has to be out and everyone feels sad about that, he said.