On occasion of her autobiography launch, Boxer Mary kom talks about her husband Onler.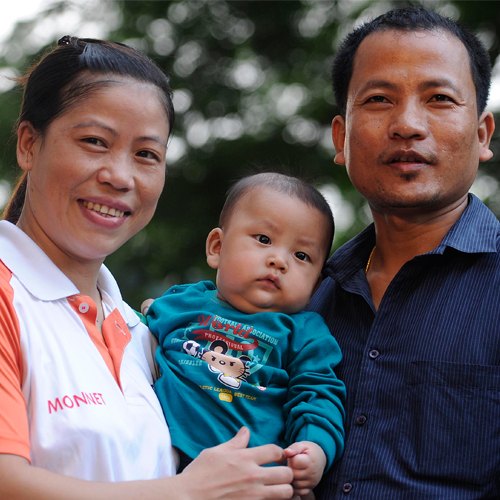 On the occasion, Mary Kom took a trip down the memory lane and described the first meeting with her husband, who according to her, has been a pillar of support in her sporting career.
"It was fate and we met by chance. In 2000, I boarded the train from Manipur for the Nationals to Bangalore. I lost my wallet in a previous train journey, so I strapped my suitcase that had my passport, money and other things with an iron rod to my wrist. But I woke up to find that my suitcase was gone.
"I came from a humble background and to get a new passport. I have never given up in any circumstance. But that day I contemplated ending my life. I was most worried about my passport as I had my first international tournament within a month or so," the 30-year-old mother of two said.
She said her future husband Onler, who was then President of North East students body in Delhi, heard of the incident and offered to help her.
"We started to understand each other better and decided to get married (after a four-year courtship)," she recalled.