A video by Lucozade Sport on YouTube where the Real Madrid star gives some tips on free kicks has gone viral.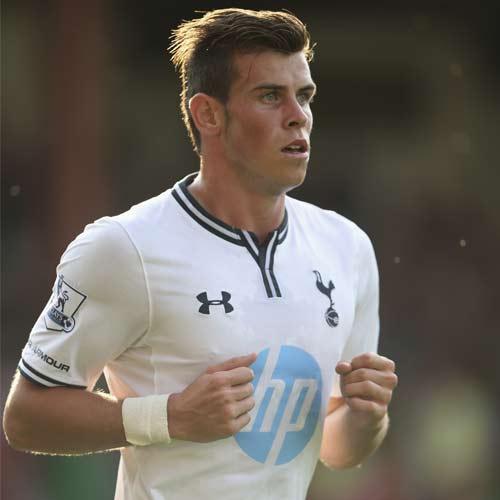 Gareth Bale with his record transfer from Tottenham Hotspurs to Real Madrid a few months ago created a big buzz. Now the football stars video that shows fans how to take a free kick uploaded by Lucozade Sport on YouTube has gone viral.
Bale with his records and playing style has managed to get many fans and now the video and its popularity has only increased his worth as a football star.
The 24-year-old football star is seen explaining how to take awesome and powerful free kicks.
David Beckham had the world going gaga some years ago and a film was also made on his free-kick named Bend It Like Beckham. Now Bale seems to have the world going crazy about his playing prowess.
Watch this video if you have any doubts:

The video aims to help youngsters get their football skills right with tips from the Welsh player.
"First I find the valve on the ball. I place it in line with where I am aiming. I hit the ball right on the valve. Then you position the ball at where you're going to strike it. I usually take four steps back and slightly to the right. Then I focus at where the keeper is and where I want to put the ball. When you're running up, you must keep focused on the point you want to hit. The main thing when I'm running up is I hit the ball as flat as possible with no spin. I open my foot right up. I hit the ball exactly where I want, right in the middle. I then have to try and hit it so I'm not curling the ball. I want to get the flight of the ball to move and make it difficult for the keeper. And with my follow-through I've got to keep my body up tall. Hopefully the ball then will go exactly where I want it. For me the most important thing is you're 100% committed to what you're doing," says Bale as he gives tips.
Bale has managed to reach his first hat-trick for Real in his 13th game much before celebrated player Cristiano Ronaldo.