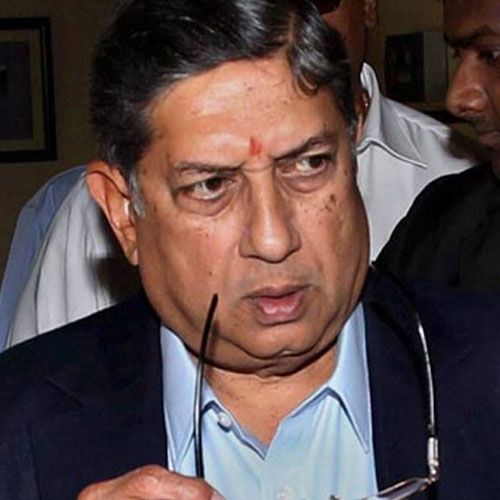 The Board of Control for Cricket in India's (BCCI) not-so-subtle attempt to take control of world cricket and make the International Cricket Council (ICC) virtually irrelevant has raised far too many questions in the minds of the fans for which they don't have answers. Abhishek Mukherjee lists a Frequently Asked Questions (FAQs) and provides the answers on the highly-volatile subject that is tearing apart world cricket — the worst crisis since Kerry Packer divisive World Series Cricket.
Q: What is this ExCo thing they are all talking about?
A: The International Cricket Council [ICC] has decided to set up a new executive committee, which they have, in a sudden dash of imaginativeness, named the Executive Committee, and have used ExCo as an abbreviation.
Q: What is special about this ExCo?
A: ExCo will allow permanent memberships to Board of Control for Cricket in India [BCCI], Cricket Australia [CA], and England and Wales Cricket Board [ECB].
Q: So?
A: I'm not finished. ExCo will have the power to override any, any, any decision taken by BCCI, CA, and ECB. When I use the word 'any' I am not exaggerating.
Q: Who are the people who represent these boards?
A: N Srinivasan represents BCCI (did you really not know that?), Wally Edwards represents CA, and for ECB, your man is Giles Clarke.
Q: That sounds ridiculous. But what about the other countries? Won't they be allowed to be a part of ExCo?
A: Technically, yes. But as the draft says, only BCCI, CA, and ECB will have a right to nominate the ICC Chairman, the ExCo Chairman, the Finance and Commercial Affairs [F&CA] Committee members, and other important ICC positions.
Q: But isn't it the same now? Ten countries take the decisions on behalf of more than a hundred – what difference does it make if they reduce it to three?
A: I agree that a group of ten nations wasn't representative enough: but I guess the move should have gone the other way – the count should have been closer to twenty by now. But this, as you can realise, will simply make things ugly.
Q: Why are these three boards doing this?
A: Oh, that's easy: it's "in the interest of cricket at large".
Q: No, I'm serious: why are they doing this?
A: I'm serious as well: don't you know why they are doing this?
Q: But isn't this going to be detrimental to the sport? Aren't they concerned?
A: Let me ask you a simple question: if you own a painting and you realise that you can make more money by selling it than by showcasing it, what would you do?
Q: But that is a painting! This is cricket! Cricket is not their personal property!
A: Unfortunately, BCCI feels otherwise. They think they own cricket.
Q: Hey, you just mentioned BCCI. What about CA and ECB? Why are they in all this?
A: Don't you get it? They realise that they gain more by siding with BCCI than by opposing this.
Q: Let me get back to my original question, then: don't they care for the public? We want to watch more of Dale Steyn! We love watching Kumar Sangakkara bat!
A: Unfortunately, that's not the way these three boards think. They're not concerned about what the fans want: they simply want to make moolah.
Q: That doesn't sound too logical: if the fans aren't happy, if they do not get enough quality cricket, why would they even watch cricket?
A: Oh, that's easy: they will probably give the fans six Twenty20 leagues – two Twenty20 leagues each for the boards – or something like that.
Q: But you don't get it! I want to watch quality cricket! International cricket! Like the good old days!
A: Then ICC isn't interested in you. It's time for you to move on and pick another sport. Sepak takraw, maybe.
Q: You know something, this is grossly unfair. It will only make the rich get richer and the poor get poorer.
A: That's how the entire world works. It's just that the phrase "it's not cricket" will cease to exist for good.
Q: What about cricket in general? I've heard that they're doing away with the Future Tours Programme [FTP]?
A: Yes, they are. FTP was a rather neat concept that ensured all teams would get to play one another over a stretch of time. This, however, will kill that concept: all series will hereby be played based on bilateral agreements. Worse, if ExCo wants a bilateral series to be scrapped, they will.
Q: What about the World Test Championship? That stays, right?
A: I'm not too sure of whether it will stay in the long run. However, it stays as of now, and the two-tier proposal is most likely to be sanctioned.
Q: Ah, finally some good news! Tell me more! Finally they have decided to give Test cricket some thought!
A: Wait. If there are ten teams split into two tiers, how many teams will be in each tier?
Q: Five.
A: Precisely. Now, what BCCI, CA, and ECB have decided is that Australia, England, and India will stay in the Top Tier irrespective of their performances.
Q: What? What if they decide that two teams would get relegated (and promoted) every year?
A: Then the other two teams will keep on rotating. Australia, England, and India will be there: even if South Africa tops the table this year they will be relegated the next year – for the simple reason that the name of their country is not India, Australia, or England.
Q: Hang on, there is something I know: for this draft to be passed there needs to be a majority of some sort among the countries. What about that?
A: Cricket South Africa has obviously stood up against them; they might find allies in the long run.
Q: Good, some relief! This means that the draft is not getting passed after all!
A: Wait, I haven't broken it all to you! BCCI has threatened that if ICC does not agree to their terms and conditions they will stop the Indian team from participating in any ICC competition, including the World Cup.
Q: But that has happened before, right? Remember World Cup Football 1950 and the Moscow Olympics, 1980? Remember that South Africa did not exist as an international team for over two decades?
A: India and cricket form an entirely different combination: if India pulls out of the ICC tournaments the revenue will go down by a huge proportion (for the other countries as well); they would always want India in it. There are also the Indian Premier League [IPL] contracts.
Q: There is something wrong in the logic, though. If India doesn't participate ICC and the nations loses out on money. But if India does participate they lose out on money anyway, since India will hog the lion's share. Isn't that true?
A: I know what you're talking about. India's non-participation should ideally not make a difference, since either way the other nations would not get any money.
Q: Then what is the problem?
A: Will the other countries risk it? Will they unite? Do they have it in them to give it back to BCCI and tell them they don't really care whether India participates?
Q: Erm, I guess not. But there has to be an alternative, right?
A: We can, of course, hope. Maybe all is not lost. Maybe if South Africa manages to get five or so countries under their wing, Australia and England might join in and lead the protest and force India to give in.
Q: But that is hoping. Can't we actually do something?
A: Yes, boycotting cricket completely. Will you do that?
Q: No, a middle-way. I want to keep watching the sport, but at the same time want to break this oligarchy.
A: Then write. Writing to the three boards will almost certainly not help. Instead, tell the boards of the other countries that you care for the sport and are behind them in the move. But more importantly, realise the power of the internet: be polite but firm in what you say, and spread the word. We are fans, and our votes would not count: but if our voice becomes strong enough, our opinions just might count. Of course, there is a high possibility that they may not count – but it's certainly worth a try.
Q: How do we spread the word?
A: Use the power of the internet, as I said: use the social media; use blogs; if you do not feel confident of your own writing skills, share others' articles. There are ways in which you can act. Do not spam or use profanities, though: just be curt and to-the-point.
Q: I'm too mad; I really want to have a verbal blast at these men. Why are you stopping me?
A: See, this is cricket. There are two sides out there, and one of them is certainly not playing cricket. Let us stick to the sport we love some much. Let us unite, but with dignity. Let us be effective, not destructive.
Q: This sounds like a revolution, doesn't it?
A: It is a revolution, and it has already started.
Q: When? How?
A: The draft had been leaked, remember? It means that someone out there in ICC cares about the sport, right? Just keep hope and act. It's too good a sport to vanish for a few greedy men.
(Abhishek Mukherjee is Deputy Editor and cricket historian at cricketcountry.com. He can be followed on Twitter at http://www.twitter.com/ovshake42)