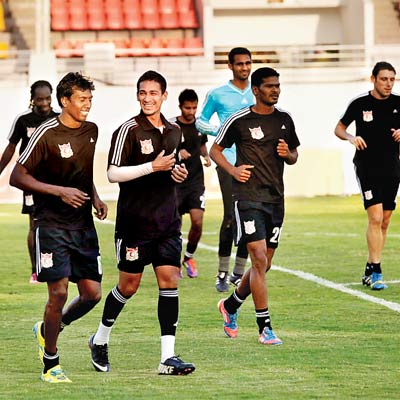 The contest between Pune FC and Nay Pyi Taw FC from Myanmar is termed as a battle among equals. But the teams want to keep the strategies close to their hearts when they face off in the AFC Cup group stage at the Balewadi Sports Complex here on Wednesday.
Placed third in their respective domestic leagues and making their debuts in this championship, the two sides start on equal terms.
"We will give our best. We do have the ammunition to fire," said Myo Hlaing Win, Myanmar team's coach on Tuesday. "We have begun our domestic season well. We have played four games and have three wins and a loss and have a fully-fit squad," said Win, adding that experienced Italian Di Peidi Michele has been roped in. "We have seen Pune FC's videos and know they are one of the toughest teams in our group."
Nay Pyi Taw's skipper and custodian Van Lar Hrual said his team will not be pushovers and would give a good fight to Pune FC.
Mike Snoei, Pune FC coach wants to garner maximum points. "Since it is our debut, we want to make the most of it," he said.