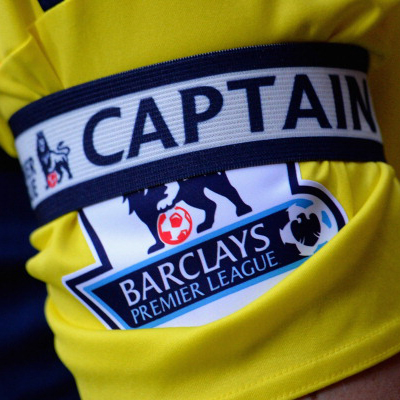 The 2014/15 season for the Barclays Premier League kicks-off on August 16, 2014.
Liouis Van Gaal will start his Manchester United managerial career against Welish club Swansea City at Old Trafford. Van Gaal will be optimistic with the club as Manchester United have never lost on the opening weekend on Old Trafford in the Premier League, having won eight and drawn three.
Newly promoted club Burnley will play host to Chelsea. Chelsea were very close to lifting the Premier League title last season, but squandered their chances of winning in the later stages of the League. However, Chelsea have won more points than any other team on the opening weekend of the Premier League seasons (47 points).
Liverpool play Southampton at Anfield on the opening day. It will be a tough fixture for new Southampton boss Ronald Koeman. Liverpool, like Chelsea were also close to winning their first Permier League title in 24 years, but shocking loss to Chelsea at home and an astonishing 3-3 draw away to Crystal Palace, which resulted in Manchester City winning the Premier League title. It will be difficult for Liverpool as the Reds have won only one of their last five opening weekend matches in the Premier League ( Won: 1 / Draw: 2 / Lost: 2).
Manchester City, who have won the Premier League twice in the last three seasons, will try to repeat their spectacular performance against Newcastle United in their opening day fixture.
Arsenal host Crystal Palace at the Emirates. It will not be easy for Arsenal as they have not won any of their last four games of the opening weekend of the Premier League (Draw: 3 / Lost: 1). It will be a landmark for West Ham manager Sam Allardyce as he will take charge of his 400th Premier League game on the opening weekend of the season.
Here are all the fixtures of the 2014/15 Barclays Premier League:
Saturday, 16 August 2014
Arsenal v Crystal Palace
Burnley v Chelsea
Leicester v Everton
Liverpool v Southampton
Man Utd v Swansea
Newcastle v Man City
QPR v Hull
Stoke v Aston Villa
West Brom v Sunderland
West Ham v Spurs
Saturday, 23 August 2014
Aston Villa v Newcastle
Chelsea v Leicester
Crystal Palace v West Ham
Everton v Arsenal
Hull v Stoke
Man City v Liverpool
Southampton v West Brom
Spurs v QPR
Sunderland v Man Utd
Swansea v Burnley
Saturday, 30 August 2014
Aston Villa v Hull
Burnley v Man Utd
Everton v Chelsea
Leicester v Arsenal
Man City v Stoke
Newcastle v Crystal Palace
QPR v Sunderland
Spurs v Liverpool
Swansea v West Brom
West Ham v Southampton
Saturday, 13 September 2014
Arsenal v Man City
Chelsea v Swansea
Crystal Palace v Burnley
Hull v West Ham
Liverpool v Aston Villa
Man Utd v QPR
Southampton v Newcastle
Stoke v Leicester
Sunderland v Spurs
West Brom v Everton
Saturday, 20 September 2014
Aston Villa v Arsenal
Burnley v Sunderland
Everton v Crystal Palace
Leicester v Man Utd
Man City v Chelsea
Newcastle v Hull
QPR v Stoke
Spurs v West Brom
Swansea v Southampton
West Ham v Liverpool
Saturday, 27 September 2014
Arsenal v Spurs
Chelsea v Aston Villa
Crystal Palace v Leicester
Hull v Man City
Liverpool v Everton
Man Utd v West Ham
Southampton v QPR
Stoke v Newcastle
Sunderland v Swansea
West Brom v Burnley
Saturday, 4 October 2014
Aston Villa v Man City
Chelsea v Arsenal
Hull v Crystal Palace
Leicester v Burnley
Liverpool v West Brom
Man Utd v Everton
Spurs v Southampton
Sunderland v Stoke
Swansea v Newcastle
West Ham v QPR
Saturday, 18 October 2014
Arsenal v Hull
Burnley v West Ham
Crystal Palace v Chelsea
Everton v Aston Villa
Man City v Spurs
Newcastle v Leicester
QPR v Liverpool
Southampton v Sunderland
Stoke v Swansea
West Brom v Man Utd
Saturday, 25 October 2014
Burnley v Everton
Liverpool v Hull
Man Utd v Chelsea
QPR v Aston Villa
Southampton v Stoke
Spurs v Newcastle
Sunderland v Arsenal
Swansea v Leicester
West Brom v Crystal Palace
West Ham v Man City
Saturday, 1 November 2014
Arsenal v Burnley
Aston Villa v Spurs
Chelsea v QPR
Crystal Palace v Sunderland
Everton v Swansea
Hull v Southampton
Leicester v West Brom
Man City v Man Utd
Newcastle v Liverpool
Stoke v West Ham
Saturday, 8 November 2014
Burnley v Hull
Liverpool v Chelsea
Man Utd v Crystal Palace
QPR v Man City
Southampton v Leicester
Spurs v Stoke
Sunderland v Everton
Swansea v Arsenal
West Brom v Newcastle
West Ham v Aston Villa
Saturday, 22 November 2014
Arsenal v Man Utd
Aston Villa v Southampton
Chelsea v West Brom
Crystal Palace v Liverpool
Everton v West Ham
Hull v Spurs
Leicester v Sunderland
Man City v Swansea
Newcastle v QPR
Stoke v Burnley
Saturday, 29 November 2014
Burnley v Aston Villa
Liverpool v Stoke
Man Utd v Hull
QPR v Leicester
Southampton v Man City
Spurs v Everton
Sunderland v Chelsea
Swansea v Crystal Palace
West Brom v Arsenal
West Ham v Newcastle
Tuesday, 2 December 2014
Arsenal v Southampton
Burnley v Newcastle
Crystal Palace v Aston Villa
Leicester v Liverpool
Man Utd v Stoke
Swansea v QPR
West Brom v West Ham
Wednesday, 3 December 2014
Chelsea v Spurs
Everton v Hull
Sunderland v Man City
Saturday, 6 December 2014
Aston Villa v Leicester
Hull v West Brom
Liverpool v Sunderland
Man City v Everton
Newcastle v Chelsea
QPR v Burnley
Southampton v Man Utd
Spurs v Crystal Palace
Stoke v Arsenal
West Ham v Swansea
Saturday, 13 December 2014
Arsenal v Newcastle
Burnley v Southampton
Chelsea v Hull
Crystal Palace v Stoke
Everton v QPR
Leicester v Man City
Man Utd v Liverpool
Sunderland v West Ham
Swansea v Spurs
West Brom v Aston Villa
Saturday, 20 December 2014
Aston Villa v Man Utd
Hull v Swansea
Liverpool v Arsenal
Man City v Crystal Palace
Newcastle v Sunderland
QPR v West Brom
Southampton v Everton
Spurs v Burnley
Stoke v Chelsea
West Ham v Leicester
Friday, 26 December 2014
Arsenal v QPR
Burnley v Liverpool
Chelsea v West Ham
Crystal Palace v Southampton
Everton v Stoke
Leicester v Spurs
Man Utd v Newcastle
Sunderland v Hull
Swansea v Aston Villa
West Brom v Man City
Sunday, 28 December 2014
Aston Villa v Sunderland
Hull v Leicester
Liverpool v Swansea
Man City v Burnley
Newcastle v Everton
QPR v Crystal Palace
Southampton v Chelsea
Spurs v Man Utd
Stoke v West Brom
West Ham v Arsenal
Thursday, 1 January 2015
Aston Villa v Crystal Palace
Hull v Everton
Liverpool v Leicester
Man City v Sunderland
Newcastle v Burnley
QPR v Swansea
Southampton v Arsenal
Spurs v Chelsea
Stoke v Man Utd
West Ham v West Brom
Saturday, 10 January 2015
Arsenal v Stoke
Burnley v QPR
Chelsea v Newcastle
Crystal Palace v Spurs
Everton v Man City
Leicester v Aston Villa
Man Utd v Southampton
Sunderland v Liverpool
Swansea v West Ham
West Brom v Hull
Saturday, 17 January 2015
Aston Villa v Liverpool
Burnley v Crystal Palace
Everton v West Brom
Leicester v Stoke
Man City v Arsenal
Newcastle v Southampton
QPR v Man Utd
Spurs v Sunderland
Swansea v Chelsea
West Ham v Hull
Saturday, 31 January 2015
Arsenal v Aston Villa
Chelsea v Man City
Crystal Palace v Everton
Hull v Newcastle
Liverpool v West Ham
Man Utd v Leicester
Southampton v Swansea
Stoke v QPR
Sunderland v Burnley
West Brom v Spurs
Saturday, 7 February 2015
Aston Villa v Chelsea
Burnley v West Brom
Everton v Liverpool
Leicester v Crystal Palace
Man City v Hull
Newcastle v Stoke
QPR v Southampton
Spurs v Arsenal
Swansea v Sunderland
West Ham v Man Utd
Tuesday, 10 February 2015
Arsenal v Leicester
Crystal Palace v Newcastle
Hull v Aston Villa
Liverpool v Spurs
Man Utd v Burnley
Southampton v West Ham
West Brom v Swansea
Wednesday, 11 February 2015
Chelsea v Everton
Stoke v Man City
Sunderland v QPR
Saturday, 21 February 2015
Aston Villa v Stoke
Chelsea v Burnley
Crystal Palace v Arsenal
Everton v Leicester
Hull v QPR
Man City v Newcastle
Southampton v Liverpool
Spurs v West Ham
Sunderland v West Brom
Swansea v Man Utd
Saturday, 28 February 2015
Arsenal v Everton
Burnley v Swansea
Leicester v Chelsea
Liverpool v Man City
Man Utd v Sunderland
Newcastle v Aston Villa
QPR v Spurs
Stoke v Hull
West Brom v Southampton
West Ham v Crystal Palace
Tuesday, 3 March 2015
Aston Villa v West Brom
Hull v Sunderland
Liverpool v Burnley
QPR v Arsenal
Southampton v Crystal Palace
West Ham v Chelsea
Wednesday, 4 March 2015
Man City v Leicester
Newcastle v Man Utd
Spurs v Swansea
Stoke v Everton
Saturday, 14 March 2015
Arsenal v West Ham
Burnley v Man City
Chelsea v Southampton
Crystal Palace v QPR
Everton v Newcastle
Leicester v Hull
Man Utd v Spurs
Sunderland v Aston Villa
Swansea v Liverpool
West Brom v Stoke
Saturday, 21 March 2015
Aston Villa v Swansea
Hull v Chelsea
Liverpool v Man Utd
Man City v West Brom
Newcastle v Arsenal
QPR v Everton
Southampton v Burnley
Spurs v Leicester
Stoke v Crystal Palace
West Ham v Sunderland
Saturday, 4 April 2015
Arsenal v Liverpool
Burnley v Spurs
Chelsea v Stoke
Crystal Palace v Man City
Everton v Southampton
Leicester v West Ham
Man Utd v Aston Villa
Sunderland v Newcastle
Swansea v Hull
West Brom v QPR
Saturday, 11 April 2015
Burnley v Arsenal
Liverpool v Newcastle
Man Utd v Man City
QPR v Chelsea
Southampton v Hull
Spurs v Aston Villa
Sunderland v Crystal Palace
Swansea v Everton
West Brom v Leicester
West Ham v Stoke
Saturday, 18 April 2015
Arsenal v Sunderland
Aston Villa v QPR
Chelsea v Man Utd
Crystal Palace v West Brom
Everton v Burnley
Hull v Liverpool
Leicester v Swansea
Man City v West Ham
Newcastle v Spurs
Stoke v Southampton
Saturday, 25 April 2015
Arsenal v Chelsea
Burnley v Leicester
Crystal Palace v Hull
Everton v Man Utd
Man City v Aston Villa
Newcastle v Swansea
QPR v West Ham
Southampton v Spurs
Stoke v Sunderland
West Brom v Liverpool
Saturday, 2 May 2015
Aston Villa v Everton
Chelsea v Crystal Palace
Hull v Arsenal
Leicester v Newcastle
Liverpool v QPR
Man Utd v West Brom
Spurs v Man City
Sunderland v Southampton
Swansea v Stoke
West Ham v Burnley
Saturday, 9 May 2015
Arsenal v Swansea
Aston Villa v West Ham
Chelsea v Liverpool
Crystal Palace v Man Utd
Everton v Sunderland
Hull v Burnley
Leicester v Southampton
Man City v QPR
Newcastle v West Brom
Stoke v Spurs
Saturday, 16 May 2015
Burnley v Stoke
Liverpool v Crystal Palace
Man Utd v Arsenal
QPR v Newcastle
Southampton v Aston Villa
Spurs v Hull
Sunderland v Leicester
Swansea v Man City
West Brom v Chelsea
West Ham v Everton
Sunday, 24 May 2015
Arsenal v West Brom
Aston Villa v Burnley
Chelsea v Sunderland
Crystal Palace v Swansea
Everton v Spurs
Hull v Man Utd
Leicester v QPR
Man City v Southampton
Newcastle v West Ham
Stoke v Liverpool