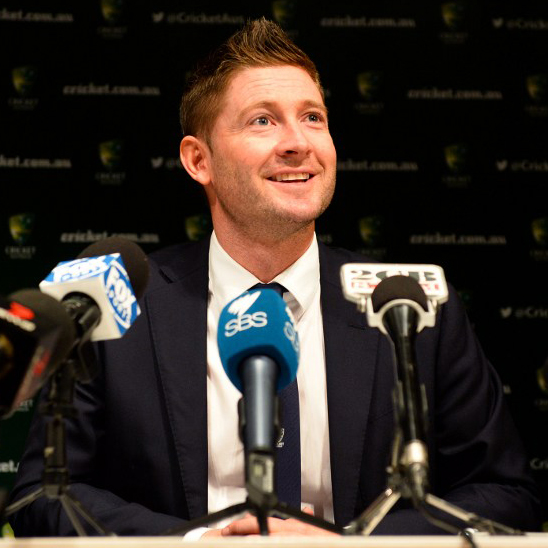 Australian cricket captain Michael Clarke has been holding on to the team's recent win at the Reliance ICC Test mace, which proved that the team is the top ranked Test side in the world. Elated by his team's triumph, Clarke said that it was a fantastic achievement from the team, but there was indeed a huge scope for improvement.
According to the Sydney Morning Herald, Australia returned to the top of the test rankings for the first time since August 2009 in May after sweeping an Ashes series and beating previous incumbents South Africa.
Reports also suggest that the Australians have also retained their top ranking in ODIs ahead of India, and have topped the rankings from their inauguration from 2003 to 2009, before preserving a concrete top-notch position.
After beating England 3-2 in the recently concluded ODI series, Sri Lanka have leapfrogged India into the second position of the ICC ODI rankings. The series win helped Sri Lanka gain one rating point, and they moved up to 112 points, the same as India.
However, Sri Lanka were placed ahead when calculated beyond the decimal point, thus relegating India to the number 3 spot. Australia continued to stay at the top with 115 points.