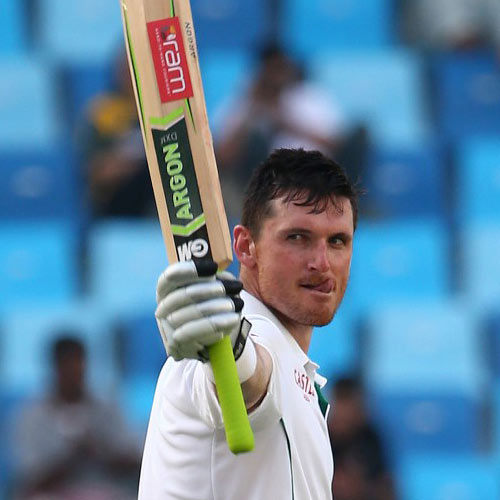 Australia are underdogs for the three-test series in South Africa despite last month's 5-0 Ashes whitewash of England, home captain Graeme Smith said on Tuesday.
"If you're the number one team in the world you have to be favourites," Smith told a news conference on the eve of the first test in Centurion.
"It's something we've become accustomed to and very comfortable with over a period of time. We've been number one in the world and travelled to some tough places to get it firstly and then to defend it."
Smith said he was banking on his team to carry on performing at their best against Michael Clarke's Australia.
"In a series like this it's going to be intense and there are going to be moments of pressure," said the opening batsman.
"Our breaking point as a team has extended over a long period of time. We have a great ability to handle pressure and to still perform at a high level."
Clarke, whose side are ranked third in the world, said Smith's outfit were deservedly top of the pile.
"It's a great test for my team playing the number one team in their own backyard," he added. "South Africa have through my career been as tough as any opposition.
"They've been extremely successful over the years, they've got a great mix of youth and experience and they've earned their position on top."
Clarke said the batting surfaces would assist the two top-quality pace attacks.
"The wickets are conducive to fast bowling but that's the challenge you look forward to," he explained.
Both teams have yet to determine their lineups with South Africa looking to replace the retired Jacques Kallis and Australia needing to bring someone in for the injured Shane Watson.
Alex Doolan is likely to bat at number three for the visitors.
Faf du Plessis could go up the order for South Africa while wicketkeeper-batsman AB de Villiers is fully fit after undergoing hand surgery last month.
South Africa come off a 1-0 home win over India in December but have not beaten a touring Australian team in a series since 1970.
(Reporting by Mark Gleeson; editing by Tony Jimenez)