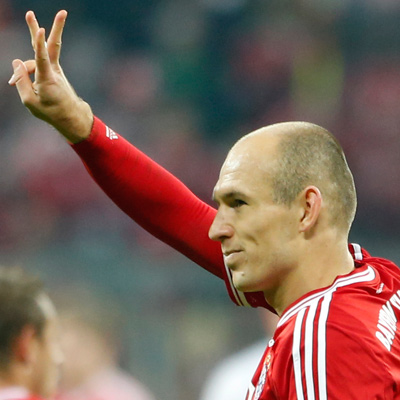 German champions Bayern Munich is on course to clinch the Bundesliga title this season following their 5-1 thrashing of fourth-placed Schalke O4 on Saturday at the Allianz Arena.
With Bayer Leverkusen losing 1-0 at home to Mainz, Bayern extended their lead to 20 points with 11 games remaining in the Bundesliga.
According to CNN, Pep Guardiola's side, which was beaten by Real Madrid in the Champions League on Wednesday, took the lead in the third minute with a goal from David Alaba, followed by Arjen Robben's first after a quarter of an hour.
Mario Mandzukic headed in a third in the 24th minute before Robben's second four minutes later ended any hopes of a Schalke fightback, despite an own goal in the 64th minute by the visiting Brazilian right-back Rafinha.
12 minutes later, the report mentioned that Schalke's center back Kyriakos Papadopoulos was shown a red card for bringing down Mandzukic in the penalty area, following which Robben claimed his hat-trick and rounded off a depressing week for Schalke.