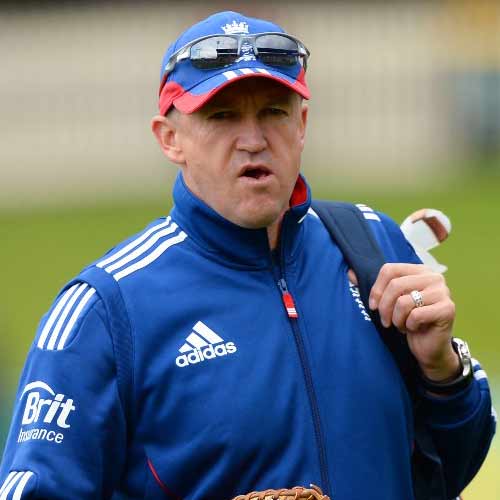 England coach Andy Flower has backed under-pressure Alastair Cook to remain as the captain of the beleaguered side, which has lost the Ashes 4-0 following the Boxing Day Test defeat.
Cook's position was called into question for the first time following the devastating eight-wicket loss in Melbourne.
However, Metro.co.uk reports that Flower believes that Cook is the still the right person to lead England as in the six Test series that he had captained for England, the MCG Test loss is the first series loss that he has faced, adding that Cook has performed excellently as a leader, both in the dressing room and out on the field.
The report mentioned that Flower's own position has been called into question too but the Zimbabwean said that this is a very challenging time for any leader, either Cook or him, adding that sometimes, people can grow significantly out of challenging times.
Stating that the upcoming Sydney Test is their real focus, Flower also said that defeats are also a part of cricket, adding that although players should not accept defeat easily, they sometimes need to face the fact that they have been outplayed, which is the case with England now.
Flower also urged the players not to be distraught by their current poor form as a number of them have had outstanding success on the international stage, and will have success again.