Strauss provided success on the pitch, together with enthusiasm, determination and grace under pressure, writes Scyld Berry.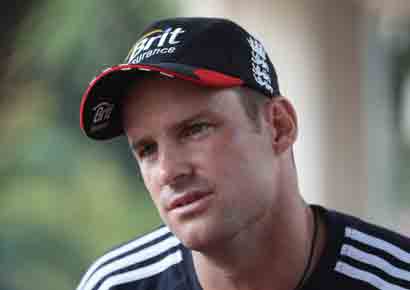 Andrew Strauss ranks as one of England's four best captains of the last hundred years, alongside Michael Vaughan, Mike Brearley and Sir Leonard Hutton.
Vaughan won the most Tests of any England captain (26 to Strauss's 24), while Brearley, Hutton and Strauss are the only England captains to have won Ashes series at home and in Australia.
In style, Strauss was closest to Hutton, which may seem strange - Hutton the archetypal northern pro, Strauss the southern-amateur type. But the two Michaels, Vaughan and Brearley, had outstanding bowlers at their command, and could be bold in strategy and tactics, while Strauss - not blessed with a great bowler - had to husband resources.
To regain the Ashes in 2009, less than eight months after taking over at a nadir, was a supreme achievement. Neither Vaughan, nor Brearley, nor Hutton, nor any other England captain, conjured up a series victory over Australia out of quite such unpromising circumstances.
Remember how Australia out-batted England in 2009, by eight centuries to two. And they took England's wickets at 34 runs each, while averaging 40 runs per wicket themselves. Yet, abracadabra, England won 2-1.
And Strauss led England - no, dragged them to victory - by personal example. After a lucky and lacklustre draw in Cardiff, he dug his favourite bat out of a cupboard and hit 161 at Lord's to take England 1-0 up. Then came the Headingley disaster, a complete wipeout by an innings, to level the series.
He says his happiest moment was lifting the urn in Sydney in January 2011. Yet his finest moment was probably the first morning of the Oval Test of 2009. Alastair Cook's technique had been out of synch all summer; Kevin Pietersen was injured; Andrew Flintoff was on his last legs; somebody called Trott had to be given a debut. It was a patched-up line-up for a decisive Test.
Any normal human being would have fled or frozen; Strauss rose to this challenge. In the Oval Test of 2005 he had been the only specialist batsman to perform in England's first innings, scoring a century that was every bit as valuable as Pietersen's 158 on the final day. And now, back on the tightrope, he performed again.
Strauss was helped by Ben Hilfenhaus bowling the first five balls of that Oval Test wide enough for him to leave and gauge the pitch. The sixth he pushed to extra-cover and ran. England were up and running. Although Cook was soon dismissed, Strauss radiated calm, nourishing the crowd's confidence. But all the while, one false move by him and his team could have - would have - fallen apart.
Brearley's Ashes win in Australia in 1978-9 was against a second XI, as Australia's top cricketers had signed for World Series. So only Hutton, in effect, had won home and away Ashes series - in 1953 and 1954-5 - before Strauss. And beneath their completely different exteriors, Hutton and Strauss had the same quiet determination made of steel. They never wasted words; they asked questions; they did not talk about themselves.
Strauss will be missed all right, not only as a captain, pitch-reader and selector. Was there any on-field incident during his captaincy that embarrassed England? A single public utterance that did the game a disservice? In victory, he led England with an endearing mixture of boyish enthusiasm and that steely determination. In defeat, he was grace under fire.