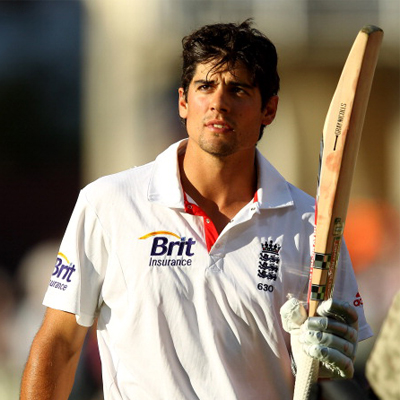 England cricket skipper Alastair Cook is hoping to take his squad to a new high in terms of performance during the summer this year with the help of new coach Peter Moores after a depressing 2013 winter season.
According to The Mirror, Alastair Cook, 29, is determined to leave no stone unturned in trying to repair the national side and restore some much needed pride in the England shirt.
Cook said that he has been working on planning his captaincy better, and thinking of ideas of how to get the team to evolve and move forward in certain areas.
He said that it would be crucial for him to make good decisions on and off the field, creating a culture and an image of an England cricket team of which he would be proud of.
He said that he has been taking tips from former cricket team director Andy Flower over the last couple of months, and added that current coach Moores and himself would have to be very clear about where they wanted the team to reach.
Cook admitted that cricket is now a results-driven ­business, and therefore, how the players and the team management communicate and engage with the public is important.