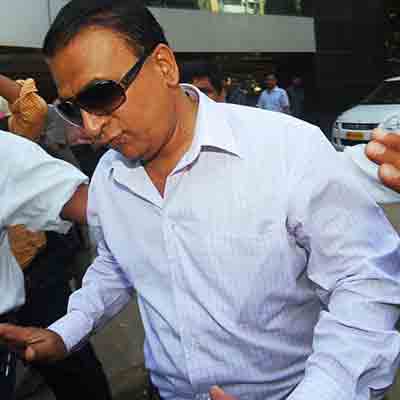 Former Test stalwarts Chandu Borde, Ajit Wadekar and Kiran More hailed Friday's Supreme Court order to make Sunil Gavaskar the president of the BCCI for the IPL, saying it was beneficial to the image of the T20 league, which is under a cloud following last season's spot-fixing and betting scandal.
"This is a very good thing that the Supreme Court has done. It's a great opportunity to the cricketers as cricket would be given priority in IPL whose image has taken quite a beating because of the allegations of betting, match fixing etc," said Borde from Pune.
"Gavaskar is a man known for playing with the straight bat. There will be a lot of transparency under his guidance. He is known to have his own mind and I don't think anyone would dare to indulge in corrupt practices with him at the helm," said the 79-year-old Borde.
"I also welcome the appointment of Shivlal Yadav to be the man in-charge of overall Board administration other than IPL. He has got experience in cricket administration. It's a challenge for these former cricketers, but I am sure they will emerge with flying colours," said Borde.
"I am also happy that Chennai Super Kings and Rajasthan Royals have not been banned. Supreme Court seems to have thought hard on this matter and perhaps felt that banning them would have hurt the game," Borde added.
Wadekar, under whom Gavaskar made a sensational debut in the historic 1971 Test series in the West Indies, also said it would be good to see a top cricketer at the helm of BCCI.
"Glad that a legend like Gavaskar has been given the charge of the BCCI. Really good to see cricketers at the helm, including Shivlal Yadav. Good that he (Gavaskar) will also not lose his remuneration as commentator," he said referring to the Supreme Court's order that BCCI compensate Gavaskar for getting freed of his contractual obligations to it while performing the job as president in charge of IPL.
Wadekar said that the big challenge before these two former cricketers was in restoring the faith of the fans in the game.
"The big challenge before them is to restore confidence of fans in the game which has taken a beating. If some poor chap gets bowled people will look at him with suspicion and not credit the bowler! Restoring the credibility of the game is going to be a major challenge for them," said 72-year-old Wadekar.
Wadekar however, felt Chennai Super Kings and Rajasthan Royals are still under a cloud over betting and spot-fixing allegations.
"Supreme Court has taken a tough stand on IPL. These two teams are under a cloud," opined Wadekar.
"It is good. He (Gavaskar) was a player, so he knows what are the problems faced by the cricketers. He was also part of the IPL governing council so he would know about the workings of it. He was the ICC chairman (cricket committee), so he shouldn't find the role of the president difficult," former wicketkeeper and chief selector Kiran More said.
"There are lot of issues, but the most important thing for me is cricket should go on," he said when asked about the challenges Gavaskar faces in the immediate future.