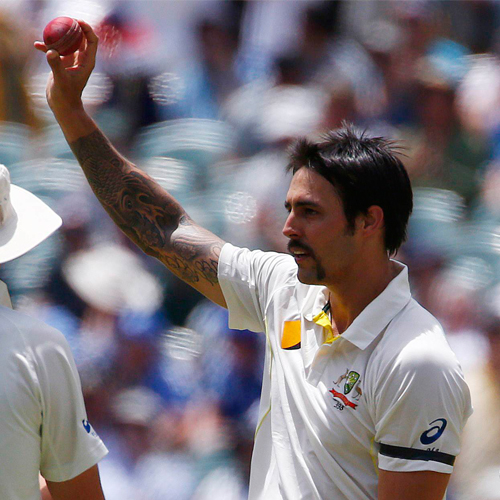 After decimating South Africa in the Centurion Test, Australia's left-arm fast bowler Mitchell Johnson is dominating something else - The Internet.
Memes about his record-breaking and incredible 12-wicket haul in the first test; have popped up all over Facebook and Twitter.
Here are some of the best ones doing the rounds.
. Mitch has always been a bit of a romantic.
. Funny, and true,. Mitchell Johnson is Australia's Hulk.
. Chuck Norris had a baby, its called Mitchell Johnson.
. Australia's new time machine. Able to turn a 5 day test match into a 4 day test match. Earned his teammates an extra day's rest.
.Went to buy a dozen roses, picked up seven Proteas instead.
. Mitchell Johnson: 12 wickets. World's best pace attack: 8 wickets
. We have an army. We have Mitch
. Has been destroying South African sides all summer.