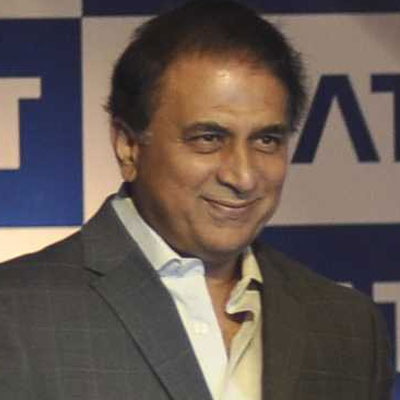 Cricket Association of Bihar (CAB) secretary Aditya Verma has urged BCCI interim president Sunil Gavaskar not to hire the services of IPL chief operating officer Sundar Raman this season. In its interim order passed on Friday, the Supreme Court had put the onus on the legendary batsman to decide whether Raman would continue to perform his role in the tournament.
In a letter addressed to Gavaskar, Verma, whose petition in the apex court eventually led to the removal of N Srinivasan, says Raman's continuation as COO of IPL is "deeply prejudicial" to the interest of the league. Verma has cited the Mukul Mudgal Committee report, which indicates Raman passed insider information that clearly aided and abetted betting in IPL-6. "The said conversation... between Jaipur-based bookie Pawan and Vindoo Dara Singh, who was otherwise in constant touch with Gurunath Meiyappan shows that Raman used to tip Meiyappan regarding other teams," Verma writes. He then reproduces the transcript of the said conversation which the Mumbai Police submitted to the Supreme Court-appointed panel.
Pawan: Bets lagata ja raha hai Vindoo Bhaiyya… (You're going on placing bets, Vindoo brother)
Vindoo: Wo Sundar.... wo to Guru ko bol raha hai hundred per cent .... hundred per cent bol raha hai… KKR… hundred per cent ….. thik hai…. Dekhata hai…(That Sundar, he's telling Guru it's KKR, hundred per cent)
Pawan: Thik hai….(Ok)
Vindoo: Ye sab udenge ye….(unclear)
Pawan: Haan….(Yes)
Verma goes on, "The aforesaid clearly indicates an act of corruption on part of Raman and would be covered in Clause 2.3.2 and 2.5.2 of the Anti Corruption Code, which says, "Disclosing inside information to any person (with or without reward) before or during any match or event where the participant might reasonably be expected to know that disclosure of such information in such circumstances could be used in relation to betting."
In addition to this, "A participant who authorises, causes, knowingly assists, encourages, aids, abets, covers up or is otherwise complicit in any acts or omissions of the type described in Article 2.1-2.4 committed by his/her coach, trainer, manager, agent family member, guest or other affiliate or associate shall be treated as having committed such acts or omissions himself and shall be liable accordingly under this Anti-Corruption Code."