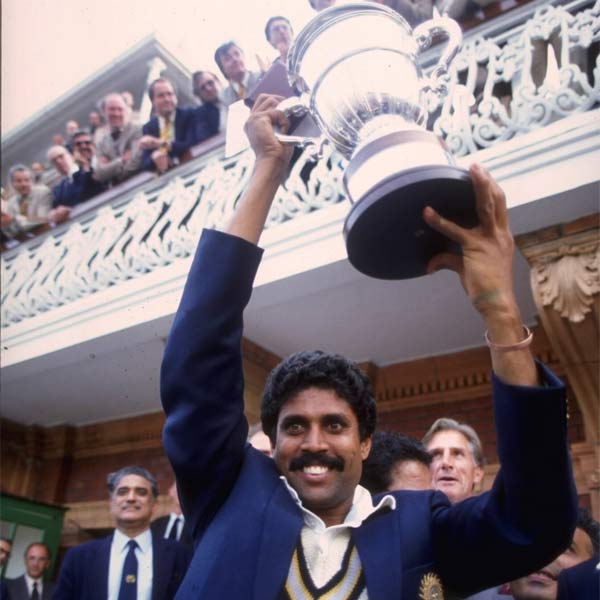 Thirty one years ago, a bunch of Indian players, in a team considered too soft to make an impact, took over the mighty West Indian team and made history by defying the predicted odds of 66:1 set against them.
The underdog Team India had just a win to show from their last two editions of the world cup and the story wasn't expected to be much different this time around. Bracing a tough and expectantly short tournament ahead, India defied popular sentiments and defeated West Indies in their first match. As they say, well begun is half done; there was no turning back for the Indian XI from there. They continued on their victory trot, slaying giants like Australia and England on their way to book a place in their first ever World Cup Finale.
June 25,1983, dawned bright and clear. Most Indians at home were unaware of the match, let alone the fact that history books would be rewritten on that day. Facing a team that was on the verge of their hat-trick of World Cups, Team India went into a match that no one expected them to win, but India had made it so far and they had nothing to lose and everything to gain. In a nail biting final, where the predictions were always in their opponents favour, Team India managed to do the unthinkable and scripted a victory to lift the Prudential World Cup.
To wish the heroes and remind every Indian of the story of inspiration, BCCI took to twitter to to express their love.
#OnThisDay 1983 - A proud Indian team stood at the Lord's balcony as they rewrote history books by winning World Cup pic.twitter.com/i1yjE98x06

— BCCI (@BCCI) June 25, 2014
The official page of the Indian Cricket Team also rekindled memories with a few pictures on Facebook.
Here's a video of the match winning moments and the humble interviews of the Indian victors.