South African legend Barry Richards tells dna in Johannesburg that he isn't sure of the Indian pacer's fitness. Excerpts: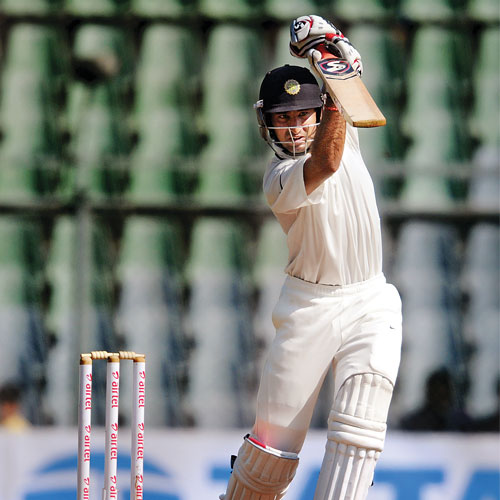 How challenging will it be for the Indian batsmen to tackle the pace and bounce in South Africa?
Obviously there is going to be steep bounce. But I guess cricket is now a universal game, thanks to leagues like the IPL. Your batsmen know what Dale Steyn and Morne Morkel are capable of. In that respect, they will be well prepared. But they can't be as extravagant as they usually are. You have got to learn to leave the ball, be patient and then maximise your scoring opportunities. The Indians are known to flash their blades, but they get away with that style of play back in the sub-continent where the ball doesn't bounce or move as much.

Cheteshwar Pujara is, perhaps, the only old-fashioned batsman in the Indian team. Do you think he can hold the innings together?
Look, every player has a role. But at the end of the day, you have got to bat well, bat together and bat to a plan. You can't depend on individuals. Now, that's the one basic difference between India and South Africa. In India, all eyes are on one player. In South Africa, we always talk of the team as a whole. We play like a team. And that's a good thing. Having said that, I believe Pujara is a very good player. He is not as flashy as the others. He is very talented and has a lot of patience. He must look to fashion some good partnerships. He will be expected to lay that solid foundation that's so very important in Test cricket. He will have to take bulk of the responsibility. The rest of the guys are strokemakers and can cash in on the base laid by Pujara, especially when the ball is older and softer.

What about Zaheer Khan?
I think he is over the top. I am not sure he is the same bowler from a fitness point of view.
How do you think Steyn and Morkel will go about their business against India?
It's all about plans. They will have a plan for each batsman. There is always one basic plan: line and length. That's what you fall back on when nothing is going your way. But, if you look at the specifics, then they'll target some batsmen with the short ball. And, for some others who handle the short stuff well, they will have something else in place. The overall plan is to maintain your line and length because that's how cricket has been played for over a 100 years.
Do you see India winning the Test series?
It will be difficult. South Africa are the No. 1 Test team in the world and they have got all their bases covered. But like they say, nothing is impossible.

But haven't the pitches in South Africa eased out?
Yes, they've levelled out a little. That's because of the commercialisation of the game. Everyone wants to see batsman scoring runs. So that's that.
Isn't it a shame that Cape Town isn't hosting the Indians this time?
Yes, it's very sad. It's unfortunate that a personal issue between the people running cricket in both these countries is the reason behind this. And it's the game of cricket that suffers. It shouldn't have happened.
So what's your prediction?
Look, I have never ever predicted a cricket series. Wasn't everyone saying that England would win the Ashes 10-0 — 5-0 at home and 5-0 Down Under? And now, Australia are already 1-0 up! But I guess there will be luck involved. It's going to be a very interesting series.