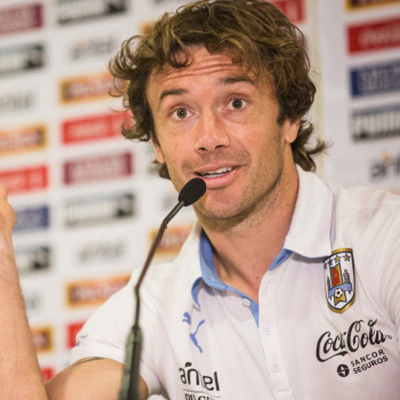 Uruguay has no shortage of controversies. Once again Luis Suarez is the centre of a controversy as Uruguayan defender Diego Lugano has claimed that the ban imposed on Luis Suarez is a 'breach of human rights'.
Luis Suarez, who bit Giorgio Chiellini in a group match against Italy, is handed a nine match ban from international and a four month ban from any kind of football activity, which includes a stadium ban as well.
Uruguay got knocked out of the FIFA World Cup 2014 after a 2-0 loss against Colombia and after this loss, Diego Lugano slammed FIFA for the ban on Luis Suarez. He said that the ban imposed on Suarez is an act of "barbarity" that breaches him of human rights.
FIFA had set-up a disciplinary panel that considered 34 camera angles before making any conclusions. After through study of the incident, the disciplinary panel concluded the bite "deliberate, intentional and without provocation". However, Suarez claims he lost his balance and accidently hit his face against Chiellini.
Here is what Lugano said on the ban: "It's a breach of human rights that a player cannot go into a stadium where there are 80,000 people or into a hotel with his team-mates, that he cannot work for four months. He has committed a crime, but this [ban] is barbarity. Not even a criminal would receive this penalty. "He is irreplaceable. Us losing him is much worse even than Brazil losing Neymar or Argentina losing [Lionel] Messi." - ESPN.co.UK