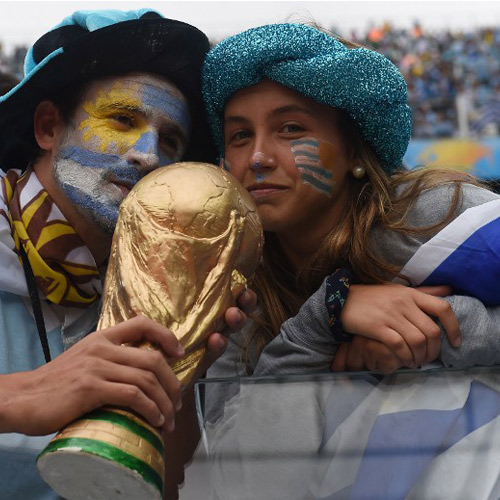 Brazilian police arrested 15 people accused of throwing at least one firework at English fans outside a bar in Sao Paulo on Thursday, hours before England were to play Uruguay in the World Cup.
A group of youths, many with their faces covered, threw at least one firework in the direction of the English fans, a police spokesman told Reuters.
No one was injured in the incident, another local police official said.
The nationality of those arrested was not immediately clear, but police said they were found with at least one knife, several fireworks and brass knuckles.
Brazilian security officials are worried about fights between fans during the World Cup as hundreds of ticketless foreign supporters mill around outside stadiums or Fan Fests.
(Reporting by Alonso Soto; Editing by Kieran Murray)