"There's no greater danger than to play safe"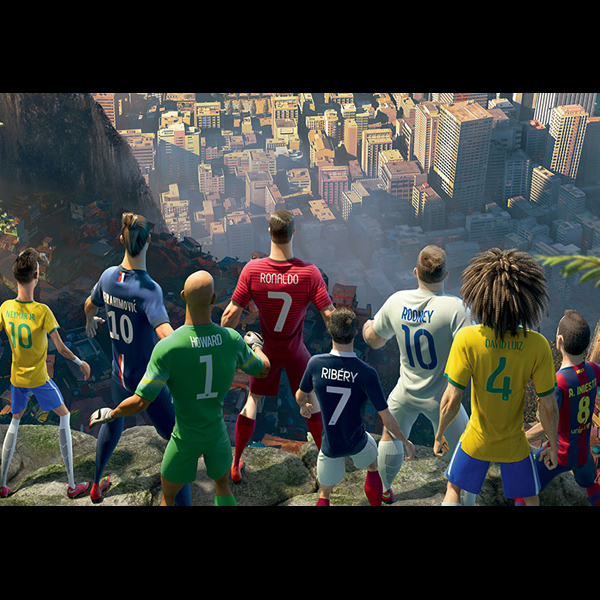 When Dr Dre's Beats ad came out, it looked like they had out Niked Nike when it came to creative and powerful football ads. But it seems that Nike was unfazed and rightly so, as they came back guns blazing.
In a stunning sequel to their earlier #RiskEverything ad (which featured the Hulk), Nike has proven once and for all that they are the ruling king of football ads. And with the FIFA World Cup 2014 just three days away, Nike and goes completely off book with their new video.
Read Also: New FIFA ad by Adidas pits David Beckham & Zinedine Zidane against Gareth Bale & Lucas Moura
The five minute animated video, features the likes of Cristiano Ronaldo, Wayne Rooney, Andrés Iniesta, Neymar Jr, Franck Ribery, David Luiz, Tim Howard and Zlatan Ibrahimović, while not showing any of the footballers in the flesh. The bold move of not having the wealth of talent mentioned is Nike following the message of the video - never play it safe.
The ad features a mad scientist who decides that he can better the game of football by creating 'perfect' clone versions of Cristiano Ronaldo, Wayne Rooney, Franck Ribery, and the others. He explains that the human versions take too many risks on the field, and that may hamper their performance. But what if you could eliminate those risks? This is the purpose the clones serve, being precise and robotic in their decision making. This sets into motion the ad, which plays out more like a short film, building up to the ultimate showdown—The Last Game.
'The Last Game' is a story about risky football versus safe football. The scientist and the clones want to prove that riskless football is more effective. Ronaldo Fenomeno and the original players disagree, and they are willing to risk everything to prove the scientist wrong. There is only one way to know who is right: the Last Game.
Also Read: McDonald's #FIFA ad focuses on brilliant trick shots by fans