For some 'The Game Never Ends'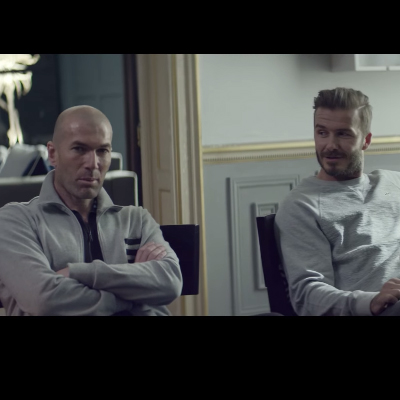 Football legends David Beckham and Zinedine Zidane take on Gareth Bale and Lucas Moura in this Adidas ad for FIFA 2014. The ad begins with the four footballers playing a FIFA game on their gaming console, when Becham suggests they play for real. They can't wait to get outside it seems, and they begin playing in Beckam's house itself.
Also Read: McDonald's #FIFA ad focuses on brilliant trick shots by fans
Following Adidas' last add that featured Lionel Messi, this ad entitled 'House Match' might be Adidas' way of combating the ad by Dr Dre's Beats, which is currently dominating social media. The interesting part of this ad is that all four players in it won't be going to Brazil this year. Although Beckam and Zidane have already been in World Cups before, Bale and Moura still await their call to represent their country.
The ad seems to be a hit with fans, already amassing about 9 million hits.
Also Read: Nike's new #RiskEverything ad featuring Cristiano Ronaldo, Wayne Rooney, and the Hulk goes viral on YouTube