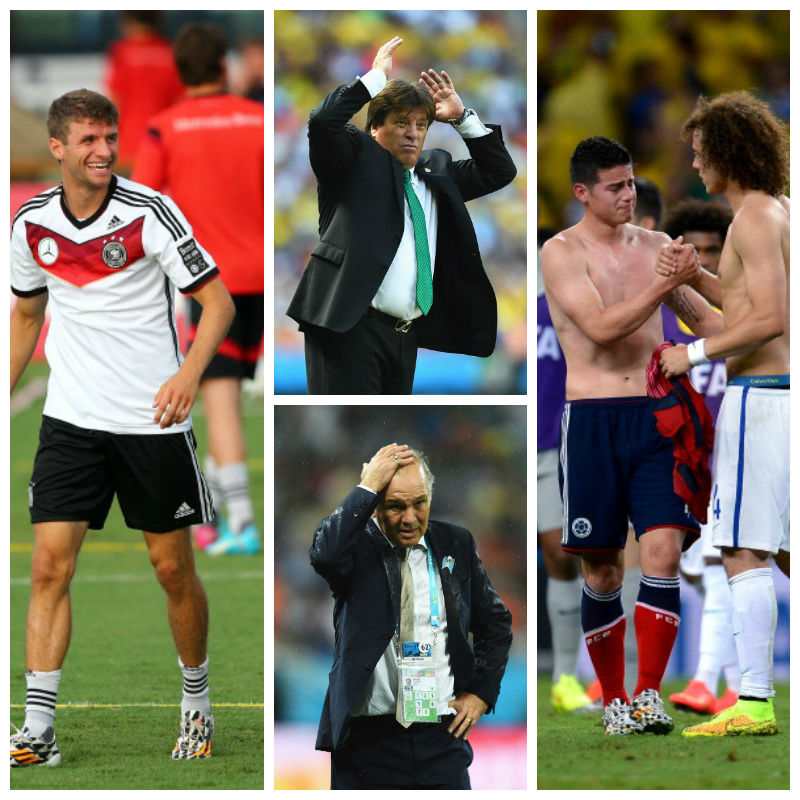 Goals Apart; memorable World Cup moments you may have missed:
1) Argentina coach Alejandro Sabella careers towards the dugout as star-striker Gonzalo Higuain misses an opportunity against Belgium. Comic.
2) Thomas Muller is made the fall guy as he hits the floor before a German free-kick. The Germans claim it was rehearsed...
3) Maybe jumping onto his teammates was too mainstream for Brazilian poster-boy Neymar, who falls flat on his rear after a Brazilian goal.
4) Dutch maestro Arjen Robben goes Bolt as he sprinted to 'pop one in the net' against Spain, breaking all football records as he hit 37km/h.
Arjen Robben becomes the fastest footballer of all-time, overtakes Arsenal's Theo Walcott pic.twitter.com/4jKcZtw6V0

— Bayern & Germany (@BayernMunchenF1) June 15, 2014
5) "Come here you!" Brazilian defender David Luiz hugs a young pitch invader during a Brazilian training session.
6) A touch of class from Brazilian defenders Dani Alves and David Luiz as they console Colombian star James Rodriguez, encouraging the crowd to show their appreciation after Colombia's World Cup exit.
7) Colombia get their Samba on and show the world how a goal is really celebrated.
8) Watch Mexico coach Miguel Herrera go absolutely ballistic after his team put one in the net.
9) Germany's demolition of hosts Brazil in the semifinal didn't just break Brazilian hearts, it broke the record for 'most talked about sporting event' over Twitter.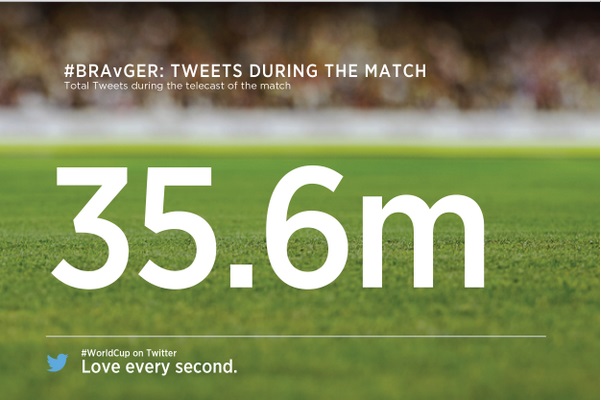 10) Not only that, but German midfielder Sami Khedira's goal on the stroke of half an hour triggered an incredible 580,166 tweets a minute. Staggering.
The #BRA v #GER match also set a TPM record: Khedira's 29' goal (0-5) saw 580,166 TPM. #WorldCup pic.twitter.com/188YGgrgZg

— Twitter Data (@TwitterData) July 9, 2014