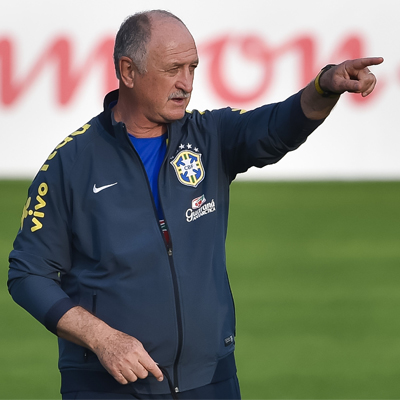 Brazil football team coach Luiz Felipe Scolari is reportedly considering a change in tactics for the squad's World Cup quarterfinal against Colombia to solve his striker problem.
Brazil has tried different formations in training, with misfiring centre-forwards Fred and Jo struggling to make a convincing impact so far in the tournament. According to The Mirror, with Fred and Jo failing to convince in the tournament, it might result in Scolari switching Hulk inside and allowing more players to flood the midfield and counter-attack the Colombian strikers.
The report said that Brazil is clearly concerned about Colombian playmaker James Rodriguez, with Ramires being well aware of his danger. Ramires said that he has never played against Rodriguez but he has been watching the midfielder since he was at Porto, adding that the Colombian has quality and is doing great in this World Cup. Ramires said that Rodriguez is the Colombian player Brazil has to keep an eye on most.
Brazil's star striker Neymar has insisted that he has recovered from bad knee and thigh bruising and would start Friday night's game, the report added.