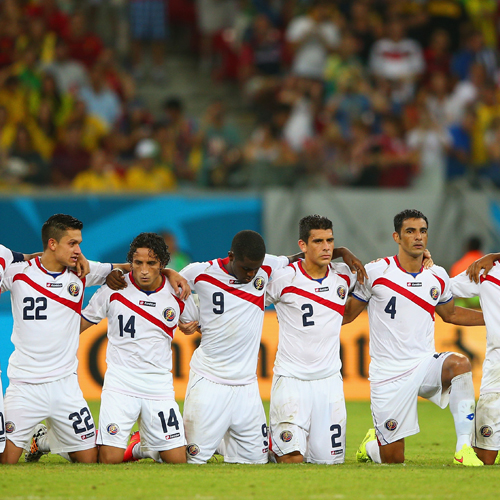 LIVE UPDATES:
61' Mitroglou finds himself in an offside position.
58' Mitroglou comes off the bench to replace Samaris.
57' Goal scorere Ruiz commits a foul.
56' Borges commits a foul.
52' GOAL! Bryan Ruiz scores for Costa Rica
50' Greek captain Karagounis takes a corner kick.
48' Tejeda gets a Yellow Card.
47' Samaras takes a shot on target, but Navas gets the block.
45' The players arrive back on the field as the second half begins.
HALF TIME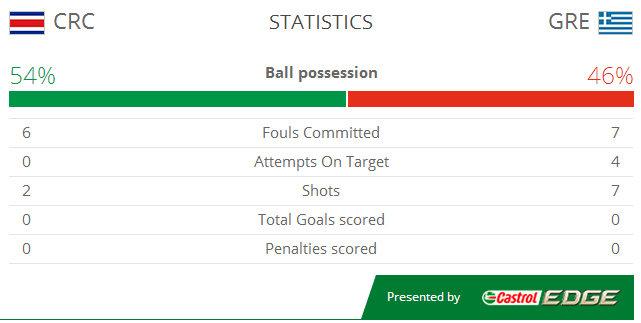 45' 2 minutes of added time has been alotted.
43' Neither team has scored before the 42nd minute in theis previous games this tournament. Maybe the goals will start flying now.
42' Duarte gets a Yellow Card.
40' Borges commits a foul.
37' Costa Rican keeped Navas blocks a dangerous shot by Salpingidis.
36' Samaris gets a Yellow Card.
35' Still no goal, although not for lack of trying from both sides.
31' Campbell takes a corner kick.
30' Samaras tries his luck but he's ruled offside.
28' Great play by Greece almost yeiled some results.
25' Greece seem to be getting more possession as the first half progresses.
22' Karagounis commits a foul.
21' Costa Rica wins a corner but fails to make anything of it.
19' Campbell of Costa Rica seems to be giving the Greeks quite a bit of trouble. If he continues his efforts it could translate into a goal soon.
18' Maniatis commits a foul.
15' Greece seems to be attacking more than Costa Rica at this point. Could spell trouble for Costa Rica later.
14' Manolas of Greece commits a foul.
12' Lazaros sees one more attempt going off target.
11' Samaras tries to make space, but he is ruled offside.
8' Bolanos sees an effort go off target for Costa Rica.
5' Gamboa takes a shot for Costa Rica, but it's off target.
2' Lazaros takes a shot but it's off target.
1' Umana of Costa Rica commits the first foul of the game.
1' The whistle is blown, and the game begins!
* Tha national anthems have begun, and we're moments away from the game.
* The Line Ups have been announced:
#CRC LINE-UP: Navas, Gonzalez, Umana, Borges, Duarte, Bolanos, Campbell, Ruiz (c), Diaz, Gamboa, Tejeda #CRCGRE #WorldCup #Joinin

— FIFAWorldCup (@FIFAWorldCup) June 29, 2014
#GRE LINE-UP: Karnezis, Maniatis, Manolas, Samaras, Karagounis (c), Salpingidis, Torosidis, Lazaros, Sokratis, Cholevas, Samaris #CRCGRE

— FIFAWorldCup (@FIFAWorldCup) June 29, 2014
* The match between Costa Rica and Greece will begin shortly. This will be the first time that Greece and Costa Rica play each other.
GLOBAL STADIUM: The doors are open so #joinin for #WorldCup Round of 16: #CRCGRE #CRC #GRE - http://t.co/PXWRbv9349 pic.twitter.com/IO8wsuO9g8

— FIFAWorldCup (@FIFAWorldCup) June 29, 2014
No one might have expected Costa Rica to progress to the Round-of-16 from the 'Group of Death' with the likes of Uruguay, Italy and England. Even better, no one expected they would have qualified as group winners. Costa Rica progressed to the Round-of-16, after winning against Uruguay and Italy. They face Greece in the knock-out phase.
Costa Rica shocked the world when they defeated Uruguay 3-1 in the opening match of the Group D. Later on, they went on to win against Italy. In their last group match against England, they were held to a goal-less draw. However, they progressed as group winners.
Greece finished in the second spot of the Group C. Greece did not perform well in the group stages as they lost the opening match to Colombia, drew against Japan and won against Ivory Coast.
Looking at the preformances of both the teams in their respective groups, it seems like a one sided affair as Costa Rica seem to be too strong for the Greek.
Read The Full Match Preview Here
Costa Rica Team Profile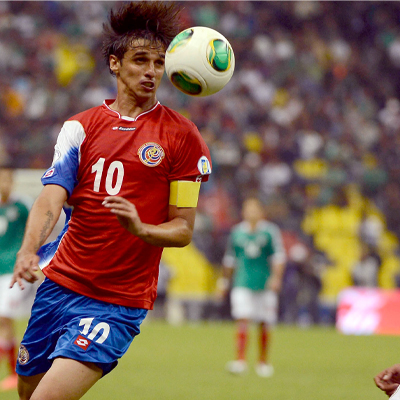 Costa Rica topped their group which consisted of heavyweights like Uruguay, England and Italy. They now face Greece in a relatively easy Round-of-16 clash.
Costa Rica's Colombian coach Jorge Pinto, who has been at the helm since September 2011 had been hoping for what he called a balanced group, but unfortunately for the Central Americans the draw was tough on them, with Uruguay, Italy and England all coming out of the pot with Costa Rica.
Costa Rica shocked the world by topping the Group of Death which included Uruguay, England and Italy. They beat Uruguay in their opener 3-1 and then beat Italy by a 1-0 scoreline. In their final game, they were involved in a drub 0-0 game against England. Costa Rica would be brimming with confidence when they face fellow underdogs Greece in their round of 16 match.
Read The Full Team Profile Here.
-Read Also: Top scorers in FIFA World Cup 2014 so far, Colombia's James Rodriguez tops the list-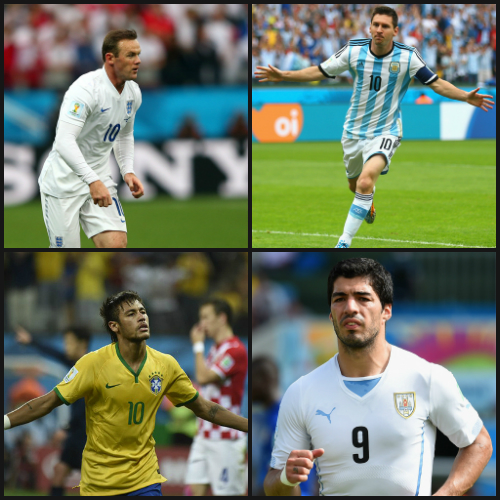 Greece Team Profile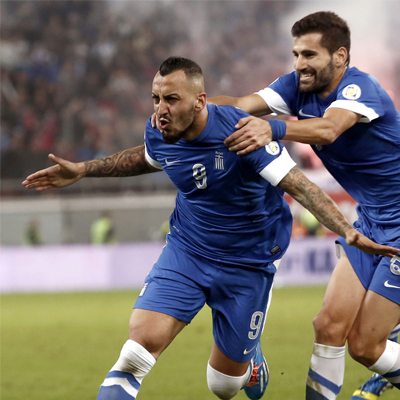 came out with a win over Ivory Coast. They will be facing Costa Rica in their round of 16 match where they would be looking to advance to the quarter finals for the very first time.
The then German coach Otto Rehhagel had harnessed the wild indiscipline of the Greek character and forged a remarkably tight defence as well as pioneering the counter-attacking style that ended up stunning the football world. Rehhagel left after nine years when the team fell flat at South Africa 2010. He was replaced by another foreigner in Portugal's Fernando Santos, who, while constandly standing on the sideline with a hangdog look, immediately led Greece to the Euro 2012 finals, where it took Germany to stop them in the quarters. Of the class of 2004, only midfielders Giorgos Karagounis and Kostas Katsouranis are still going strong in an outfit where Santos has a very clear idea of his starting eleven. Mitroglou bagged 5 goals from 10 starts and PAOK's bearded striker Dimitrios Salpingidis netted 4 in 9.
Giorgios Samaras also plays up front alongside these two but worryingly failed to find the back of the net in ten qualifying matches. So Santos plays a tough 4-3-3 with midfielders Ioannis Maniatis, captain Katsouranis and Alexandros Tziolis doing all the hump work in midfield. Santos dedicated the qualification to the Greek people suggesting it was a glimmer of hope in tough economic times. Greece remains a minnow on the world stage and a reasonable target would be to qualify for the second round, although something similar was said about them in 2004.
Read The Full Team Profile Here