Germany vs. Portugal (Group G) | Kickoff: June 16, 21:30 IST | Stadium: Fonte Nova, Salvador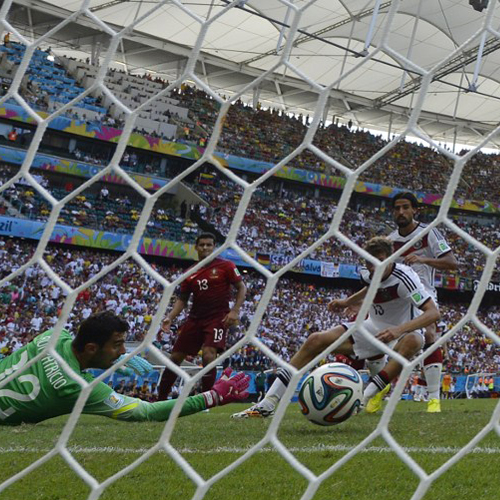 LIVE UPDATES:
FULL TIME: Germany 4-0 Portugal. In a completely one sided game, Germany dominated throughout. Ronaldo and the Portuguese team failed to do anything throughout play.
90' 2 minutes of extra time
84' With just six minutes left, Germany still shows no signs of giving in. They fight for a 5th goal.
82' More trouble for Portugal as Müller comes out but Podolski comes in.
78' GOAL! Thomas Müller scores a hat trick, cementing Germany's victory.
Read Also: Pepe faces possible three-game ban after red card
73' Goal scorer Mats Hummels comes off as Shkodran Mustafi comes on.
70' Consistent all game, Mario Gotze almost makes it four goals.
70' The German defence has played beautifully all day, looking solid throughout.
69' Portugal show their first sign of life, although it isn't much help at this stage in the game.
64' Ronaldo continues to disappoint, having done barely anything in the 60 minutes of play.
63' Mesut Ozil comes off, Andre Schurrle goes in.
60' Ronaldo kicks the ball straight into the German wall.
59' Ronaldo to take a free kick after being fouled by Boateng.
54' Portugal earn a free kick, but it is easily cleared by the German defence.
52' Portugal players seem to be getting in each others way, not gelling as a team properly.
50' Gotze passes a ball through to Ozil, however his shot was saved.
48' Germany is already attacking, taking advantage of their 3 goal lead. Portugal really need to do something soon.
46' Miguel Veloso comes off and Ricardo Costa goes into play.
HALF TIME - Score so far, Germany 3-0 Portugal
45 + 2' GOAL! Thomas Müller shoots a brilliant goal straight down the middle. Making the score 3-0 in Germany's favour.
43' Pepe's dismissal and the German cheers from the crowd could prove to be Portugal's downfall.
37' Pepe gets a Red Card.
32' GOAL! Mats Hummels scores a header off an assist by Toni Kroos, making this Germany's second goal, spelling big problems for Portugal.
Hummels http://t.co/yJyUwIxUW8

— Football Vines (@FootballVines) June 16, 2014
30' Ronaldo clears away the danger by Toni Kroos free kick.
28' Hugo Almeida comes off and Éder goes in.
27' More problems for Portugal as Almeida goes down.
24' Nani makes a great try that would have equalised the score. He was just shy of the pole.
21' Portuguese defence seems to have tightened since conceding the goal to Germany.
19' German supporters scream cheers from the crowd.
17' With their lead, Germany seems comfortable, keeping possession as Portugal struggles to get hold of the ball.
15' Portugal need to come back with a strong attack, already one goal down.
11' GOAL! And Müller sinks it in the keepers left corner.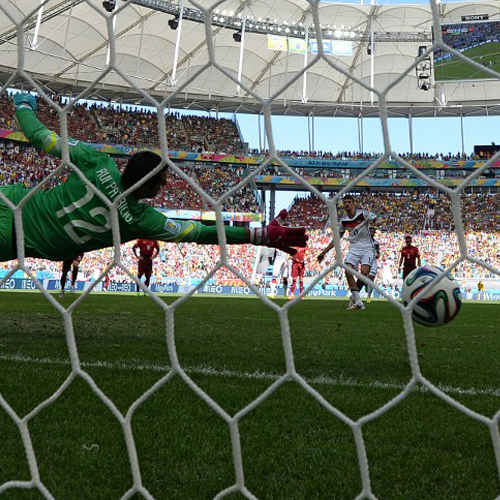 11' João Pereira receives a Yellow Card
10' Müller to take penalty for Germany.
8' Ronaldo takes a fantastic shot, but is saved by the German keeper.
8' Khedira misses an open goal. The goal would have put some pressure on Portugal.
6' Portugal find their footing, while Ronaldo takes a completely wide shot at the goal.
2' As expected it's a good start from Germany. Jerome Boateng and Mario Gotze have already started attacking.
1' The whistle blows and the match begins.
This is the 100th World Cup game for Germany
It's nearly time as the teams head out to the middle with the kids for the national anthems
* The Group G match between Germany and Portugal is to begin at 21:30 IST
Germany is set to play Portugal in the first Group G match of the FIFA World Cup 2014. Germany went on to the semi-finals in the 2010 World Cup, although losing out to Spain. While Portugal was knocked out by Spain as well just before the quarter finals. This match will prove to be quite a tough one, both teams boasting strong sides. Portugal captain Cristiano Ronaldo has been cleared to play, however his injury might prove to be the downfall of the Portuguese side. Germany on the other hand have a strong opening line-up.
Joachim Low announces Germany's provisional 30-man squad for the 2014 FIFA World Cup. Low's selection of the World Cup squad was surprising for football fans as the 28-year old Fiorentina striker Mario Gomez is left out of the squad, who is replaced by 35-year old Lazio striker Miroslav Klose.
Mario Gomez has been capped 59 times for the German National team, scoring on 25 occasions. Joining Fiorentina in the summer of 2013, Gomez has managed only 9 Seria A appearances, scoring only 3 goals. A knee injury Gomez sustained in a 1-1 draw against Calgliari kept him out till Fiorentina's match against Internazionale, on 15th Febuary 2014. Unfortunately, Gomez damaged the ligaments of his left knee on 23rd March in a match against S.S.C. Napoli, keeping him out until the end of the season. This knee injury became the reason for Gomez missing the Italian Championship and Coppa Italia final, along with 2014 FIFA World Cup. Read More
Germany v/s Portugal match preview: Germany expected to top Group G:
Eerily sublime. There is no other phrase for it. If someone tells you German football is beautiful, chances are, they have had one too many Maß. The Teutons lack the Italian sprezzaturra or the Brazilian samba in their game, that lightness of being and confidence of domination. Rather, the Germans approach their game like a highly skilled micro surgeon. Easily switching from long-ball to a deceptive kleinklein at a moment's notice, the Mannschaft, as the German team is called, can be a spectre of dread for its opponents.
Yet football is hardly about technique. It is about righting ancient wrongs, settling grudges, and rubbing your rival's face in your civilisational superiority. So what makes Germany such a favoured team? Actually, what might be mistaken for support is nothing but grudging respect from its rivals. German fans, outside of the home country, of course, are rare and mostly found in the outposts of the footballing world like the United States or India. This is because the the United States has an admirable quality of forgiving its enemies once they have been vanquished and for the Indians, well, it was a white man's war. For those not caught up in Europe's foibles, the aura of German sporting power, even excluding football, is hypnotising: Boris Becker, Steffi Graf, Katarina Witt, Marita Koch, Michael Schumaker, Heike Drechsler, Betty Heidler, Max Hoff... Read the Full Match Preview Here.
#GER LINE-UP: Neuer, Howedes, Hummels, Khedira, Ozil, Müller, Lahm (c), Mertesacker, Kroos, Gotze, Boateng #GERPOR #worldcup #joinin

— FIFAWorldCup (@FIFAWorldCup) June 16, 2014
#POR LINE-UP: Patricio, Alves, Pepe, Veloso, Coentrao, Ronaldo (c), Moutinho, Almeida, Meireles, Nani, Pereira #GERPOR #WorldCup #joinin

— FIFAWorldCup (@FIFAWorldCup) June 16, 2014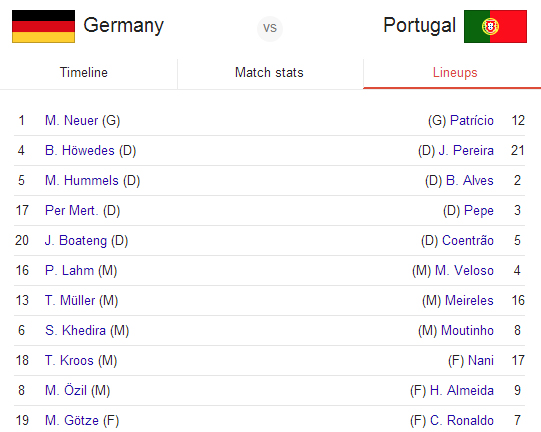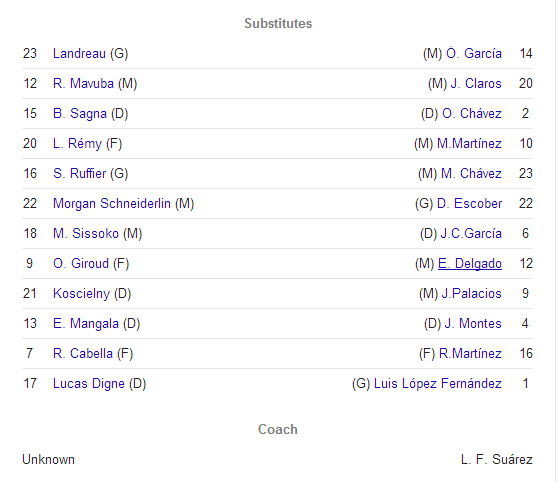 Germany Team Profile: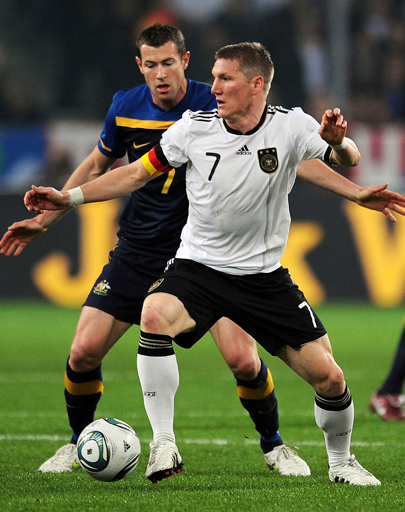 The Soft Machine.
A giant of the game with three World Cups and three European Champions titles to their name, Germany will once again be amongst the favourites as a swathe of talented stars add creativity to their traditionally powerful game. After going out at the semis in 2006, assistant Jogi Loew took over from Jurgen Klinsman as coach, taking his side to the Euro 2008 final and the semi-finals of the 2010 World Cup and Euro 2012. His contract will be extended beyond Brazil.
With a fast, aesthetically-pleasing team, full of impressive attacking passing, many expect the success at club level of Borussia Dortmund and Bayern Munich to be replicated by the national team.
They have so much talent at their disposal that they could field two sides with the likes of Thomas Müller (Bayern Munich), Lukas Podolski (Arsenal), Marco Reus (Dortmund), Miroslav Klose (Lazio) and Andre Schürrle (Chelsea) all fighting for two or three places in the forward line.
Read the Full Team Profile Here
Portugal Team Profile: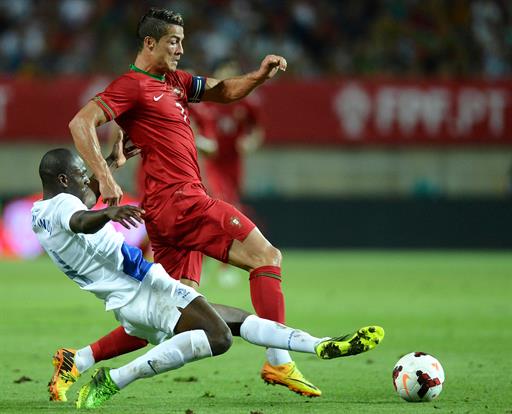 The Dark Horse in the tournament.
Portugal have often done well in international tournaments but have never won one, but with Cristiano Ronaldo at his peak and a handful of very good players backing up the superstar they are credible outsiders at Brazil 2014. Portugal will feel at home in Brazil, sharing a language and a great deal of culture with the hosts.
Will Cristiano Ronaldo do it for Portugal?
A lot will come down to Ronaldo's performance and the Real Madrid striker showed his ability in the play-off with Sweden scoring four exceptional goals in the 1-0, 3-2 (4-2 on aggregate) win over Zlatan Ibrahimovic's side.
Prior to that Ronaldo had scored eight of their 20 group goals, and more worryingly, picked up five yellow cards in 10 outings. This is the eighth consecutive qualification for an international tournament for Portugal and Paolo Bento's charges only fell on a penalty shoot-out to Spain in the semis at Euro 2012 after a thrilling and tight encounter.
Portugal also lost to Spain (1-0) in the second round out in South Africa four years ago. Read the Full Team Profile Here.
Portugal Players to look out for - Joao Mountinho, Cristiano Ronaldo