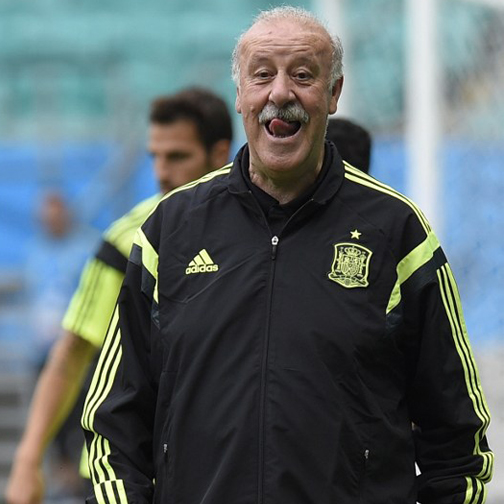 Spain coach Vicente del Bosque could not hide his disappointment after the holders were eliminated from the World Cup following a 2-0 defeat to Chile on Wednesday.
"It is a sad day for all of us," he said after Spain were left without a point from two games in Group B, having lost 5-1 to the Netherlands in their opening match last Friday.
"We are sorry we didn't succeed (but) now is too early to analyse where we go from here.
"We were inferior to both Holland and Chile. They got the goals and gave us a mountain to climb. We were too timid in the first half and did not react sufficiently in the second.
"The first goal really buoyed them and they really got into our faces."