With the World Cup ready to kick-off in just 11 days, there are a number of big names who have failed to book a spot in the 2014 FIFA World Cup in Brazil. Here are the Top 5 players who were astonishingly left out of their respective squads: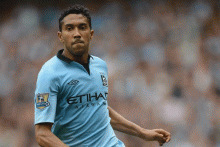 Getty Images: Gael Clichy
5) Gael Clichy: 28-year old Manchester City defender has been left out of the French squad by coach Didier Deschamps. His exclusion from the World Cup squad has been surprising as he has been a decent player with Manchester City and has also won two Premier League trophies with the club in 2011-12 and in 2013-14. He has expressed his disappointment by saying: "It's life and if it is my only bad luck then I am happy because my family are healthy. Of course I am sad, it is a big tournament you don't want to miss, but I will be fresh for next year, so that is good. As for City, I have a three-year contract and the boss has faith in me so I will keep giving my best." - Daily Mirror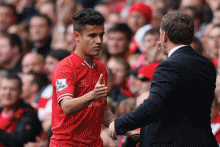 Getty Images: Philippe Coutinho
4) Philippe Coutinho: The young Liverpool play-maker has failed to impress Brazil coach Luiz Felipe Scolari as he missed out on Brazil's 23-man squad. Coutinho has been crucial for Liverpool this season, scoring 5 goals and making 7 assists for the Reds in 33 league matches, which almost led them to their first Premier League title in 24 years years. However, his performances could not earn him a place in the World Cup squad.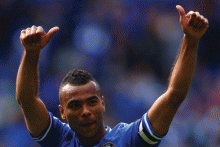 Getty Images: Ashley Cole
3) Ashley Cole: It has been a difficult year for Ashley Cole. Firstly, he lost his first-team position to Cesar Azpilicueta. Secondly, he was also snubbed from the English World Cup squad. Following his exclusion, Cole announced his retirement from international football. "I got the call from Roy and agree England team should be about the young players. I think it best I retire from England team now" Cole tweeted after being omitted from the squad. Now, Cole is also out of contract with Chelsea.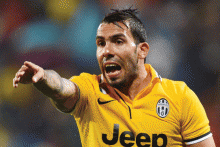 Getty Images: Carlos Tevez
2) Carlos Tevez: The exclusion of Tevez has been surprising for many. Scoring 19 goals and making 7 assists in 34 league games with Juventus, he helped them win their third consecutive Serie A. With the likes of Lionel Messi, Gonzalo Higuain, Sergio Aguero and Angel Di Maria lined up in the attack for Argentina, it was obvious that Tevez would fall short in the pecking order.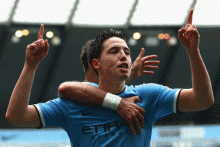 Getty Images: Samir Nasri
1) Samir Nasri: His exclusion was the most surprising. Despite a promising perfomance with Manchester City, he was excluded from the team. This news upset his girlfriend Anara Atanes, who abused Didier Deschamps and the French national team on Twitter. Deschamps on Nasri "Samir is an important player for Manchester City but he has not performed that well with France. He is a starter at City, which is not the case with France and he has made clear that he is not happy when he is not (a starter), and I can tell you it can be felt in the squad. I built the best squad, I did not pick the 23 best French players."