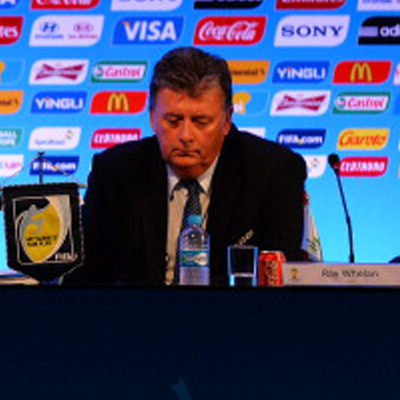 The chief executive of a FIFA partner company, Ray Whelan was reportedly arrested by Brazilian police as part of investigations into the illegal sale of World Cup tickets.
Whelan was arrested at the luxurious Copacabana Palace Hotel on Monday.
As part of the inquiry, police said that last week they had identified the first name of the alleged FIFA official from telephone calls, the BBC reported.
The investigator in charge of the case, Fabio Barucke said that the official had clearance to FIFA offices, stadiums and other administrative areas where he would have access to match tickets.
Among items seized during the arrests last week were 100 tickets, computers, US dollars, mobile phones and documents. Those arrested could face charges of money laundering, criminal association and illegally selling tickets, the report said.
Last week, police held 11 people and broke up an international gang. They are accused of illegally reselling tickets, including some originally allocated to players. Police say the gang earned as much as 90 million dollars per tournament, the report added.