USA were off to a good start when they won against Ghana. But despite a good start, USA drew 2-2 against Portugal after being one goal up. Silvestre Varela equalized for Portugal in the dying stages of the match. USA are leveled on points with Germany. However, Portugal's facile 2-1 win over Ghana was not enough for them to progress to the second round, and USA advanced despite a 1-0 loss to Germany.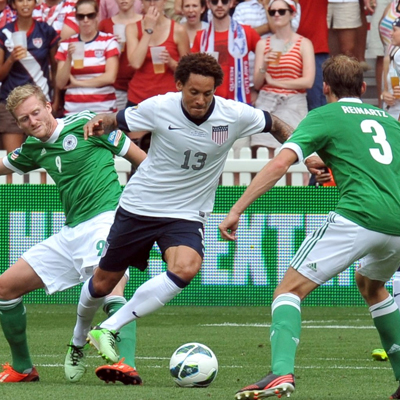 Spirit of Enterprise
The USA can count on some solid old timers in the likes of Everton 'keeper Tim Howard and striker Clint Dempsey. But Klinsmann controversially dropped striker Landon Donovan, who had played in three World Cups, scored 57 international goals and seems one of the few Americans capable of a moment of magic.
But the technical and tactical changes Klinsmann is phasing in will be seen through the fresher faces such as Sunderland striker Jozy Altidore, 24, and Besiktas midfield general Jermaine Jones.
In defence the modern minded pair Omar Gonzalez and Fabian Johnson are ever presents and the United States had a perfect home record in qualifying, not conceding a single goal on home soil.
At the Asian World Cup in 2002 the USA made it to the quarter-finals and back in 1930 they got to the semis. More recently few eyebrows were raised when they were eliminated by Ghana at South Africa 2010 at the last-16 stage.
The United States need to be more enterprising says Klinsmann, meaning they need to set the tone in games rather than taking on others in their own style.
They won the 2013 Gold Cup with a second string side but the enthusiasm, communications and technical capabilities of this group will better equip the team to go further into the competition than is normally expected.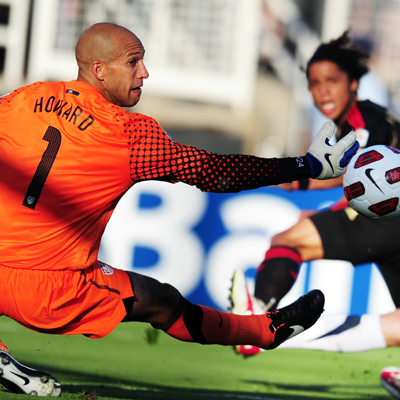 Country Profile:
Population: 315,000,000
Area: 9,372,600 sq. km
Capital: Washington D.C.
Currency: US dollar
Federation: United States Soccer Federation founded in 1913, affiliated to FIFA in 1913.
Registered players: 4,187,000
Colours: White shirts, dark blue shorts, white socks all with red and blue trim
World Cup appearances: 10 (1930, 1934, 1950, 1990, 1994 (as hosts), 1998, 2002, 2006, 2010, 2014)
World Cup honours: semi-finalists (1930), quarter-finalists (2002), second round (1994), first round (1934, 1950, 1990, 1998, 2006)
Gold Cup: winner (1991, 2002, 2005, 2007), finalist (1989, 1993, 1998, 2009), 3rd place (1996, 2003)
How they qualified: Defeated Barbados 9-0 on aggregate in Round two of CONCACAF zone. Then finished top of Group 1 in Round 3 with 15 pts (5 wins, 0 draws, 1 defeat, 14 goals for, 3 against) ahead of Trinidad and Tobago (11 pts), Guatemala (5) and Cuba (3). Finally they finished top of their group in Round 4 with 20 pts (6 wins, 2 draws, 2 defeats, 19 goals for, 13 against) ahead of Mexico (19 pts), Honduras (16), Costa Rica (16), El Salvador (8) and Trinidad and Tobago (6)
Top clubs: Columbus Crew, DC United, Houston Dynamo, Los Angelas Galaxy
Key players: Clint Dempsey, Tim Howard, Jozy Altidore
Coach: Jurgen Klinsmann (since 2011)