Chile showed a glimpse of their potential when they shocked the former world champions 2-0 in the group stages. Chile won their first two group matches convincingly against Australia and Spain, but lost to Netherlands and finished on the second spot of the Group B. Chile have a tough task ahead as they face Brazil in the Round-of-16.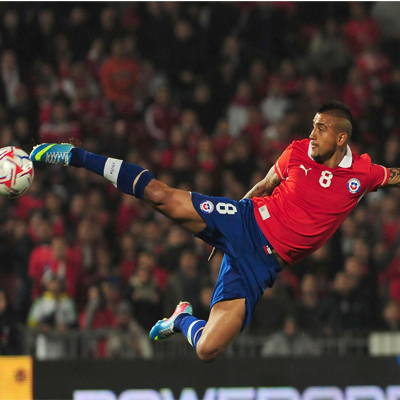 AFP
They came third in the South America qualifying zone behind Argentina and Colombia to qualify for their second straight, and ninth overall, World Cup finals. They sealed their place in Brazil by coming back from 3-0 down to earn a 3-3 draw with Colombia. In South Africa in 2010, Chile made it to the last-16 much like the memorable 1998 team which featured Ivan Zamorano and Marcelo Salas, before both sides came up against Brazil. Chile's best result was third place when they hosted the tournament. Argentine coach Jorge Sampaoli has been in charge since December 2012 when he replaced Claudio Borghi because of poor results. His side play a strict pressing game counting on keeping the ball themselves and trying to get as much possession as is possible.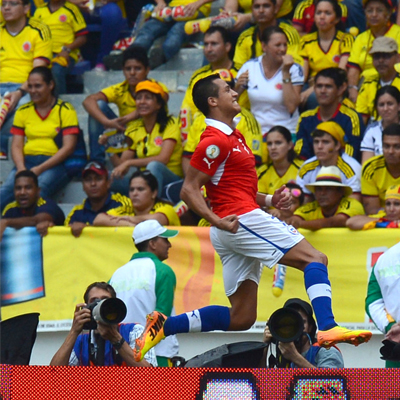 AFP
Country Profile:
Population: 17.25 million
Area: 756,102 km2
Capital: Santiago
Currency: Chilean Peso
Federation: Chilean Football Federation founded in 1895, affiliated to FIFA in 1913.
Registered players: 478,500
Colours: Red shirts, blue shorts, white socks
World Cup appearances: 9 (1930, 1950, 1962, 1966, 1974, 1982, 1998, 2010, 2014)
World Cup record: 3rd (1962), second round (1998, 2010), first round (1930, 1950, 1966, 1974, 1982)
Copa America: finalist (1955, 1956, 1979, 1987), 3rd (1926, 1941, 1945, 1967, 1991), 4th (1916, 1917, 1919, 1920, 1924, 1935, 1939, 1947, 1953, 1999)
How they qualified: Finished third in the South American qualifying group with 28pts behind Argentina 32, Colombia 30, Ecuador 25, Uruguay 25, with 9 wins, 1 draw, 6 defeats, 29 goals for and 25 against.
Top clubs: Colo Colo, Universidad de Chile, Universidad Catolica
Key players: Alexis Sanchez, Arturo Vidal, Jorge Valdivia, Gary Medel, Claudio Bravo
Coach: Jorge Sampaoli (since December 2012)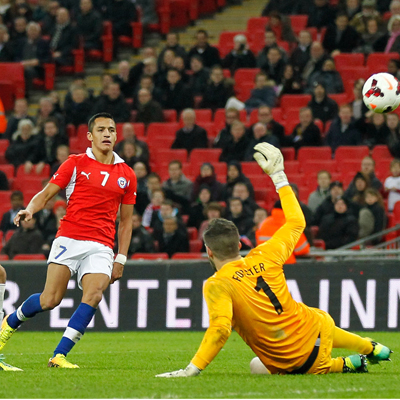 AFP
Sampaoli says his football is inspired by that of another Argentine Marcelo Bielsa, who was coach of Chile before Borghi's reign between 2007-2011, which is a long time for Beilsa's intense brand of management. His sides get stretched to virtual breaking point and it was under his charge that they held out to a 2-1 defeat against Spain in 2010 despite playing 50 minutes with ten men. Chile seem to have the players to lead a satisfactory campaign led by Barcelona ace Sanchez, and the Juventus midfielder Vidal who were both at the World Cup last time out and have garnered important experience at club level since then too.
Sanchez scored four goals in the qualifiers and Vidal and Eduardo Vargas, who plays for Brazilian club Gremio Porto Alegre, both scored five as Chile banged home 29 goals in the South American group games. Sampaoli's main source of concern however is a leaky backline after they let it a worrying 25 goals in the qualifiers despite the presence of Real Sociedad 'keeper Claudio Bravo and defenders such as Gary Medel and Mauricio Isla of Juventus. Chile were impressive winners in a friendly against England at Wembley in 2013 and the team promise to be one of the best to watch in Brazil, just as Marcelo Bielsa's side were in 2010.