Heading to his fifth World Cup Juventus 'keeper Gianluigi Buffon's reflexes will one day see him remembered alongside such greats as Russia's Lev Yashin and England's Gordon Banks. One such demonstration of reflexes, a save from a flashing Zinedine Zidane header, helped deliver the 2006 World Cup. Promoted to captain, he led Italy by example past England and Germany all the way to the final of Euro 2012.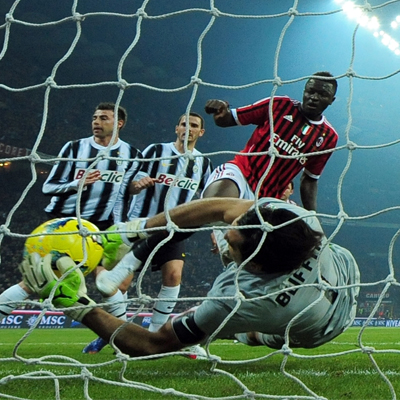 AFP
Personal Data
Surname: Buffon
Firstname: Gianluigi
Country: Italy
Date of birth: 1978-01-28
Birthplace: Carrara
Height: 190 cm
Weight: 83.0 kg
Career Data:
Playing Career
Position: Goalkeeper
Clubs: Parma (1994-2001), Juventus (since 2001)
International appearances: 139
International debut: 29/10/1997, Russia-Italy (1-1)
Last international appearance: 05/03/2014, Spain-Italy (1-0)
He debuted for Parma in Serie A at 17 but has now completed 13 seasons at Juventus, remaining faithful when they were relegated in 2007. Italy's most capped player is an emotional and expressive man who says he became a 'keeper when he lost the will to run. He's also hoping for a sixth World Cup, "When I'm 40 years old as third-choice 'keeper" said the Italian shotstopper.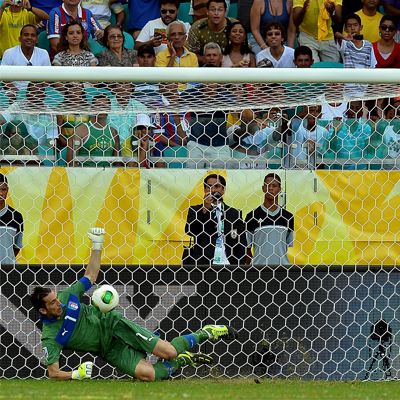 AFP
Playing honours:
International
1 World Cup (2006), quarter-finals (1998), second round (2002), first round (2010), 12 matches.
European Championships: final (2012), quarter-finals (2008), first round (2004), 13 matches.
Confederations Cup: 3rd (2013), 4 matches.
Club
Champions League: finalist (2003).
1 UEFA Cup (1999).
5 Italian Championships (2002, 2003, 2012, 2013, 2014).
1 Italian Cup (1999).
5 Italian Supercups (1999, 2002, 2003, 2012, 2013).
1 Under-21 European Championship.
Best goalkeeper of the 2006 World Cup.
FIFA goalkeeper of the year (2003, 2004, 2006, 2007).