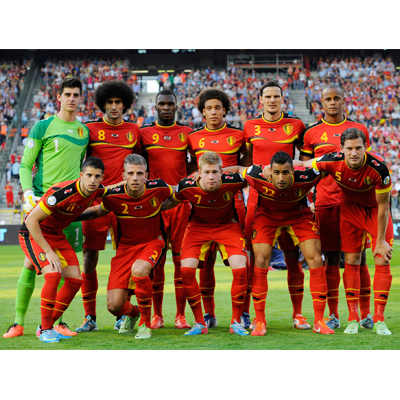 Belgium have had a good World cup so far. They are one of the four teams that won all their group stage matches. Though they only scored 6 goals so far, they have fired 81 shots in four matches, with 55 shots on target, making them one of the best team in the World Cup in terms of attacking. With the likes of Romelu Lukaku, Eden Hazard, Kevin De Bryune and Vincent Kompany, they Belgian side seem to be equal to Argentina. This is Belgium's only second ever quarter final appearance in their history after 1986, when they finished fourth. With a young and talented squad, Belgium have a point to prove against Argentina.
Country Profile:
Population: 11,100,000
Area: 30 528 km
Capital: Brussels
Currency: Euro
Federation: Royal Belgian Union of Footballers founded in 1895, affiliated to FIFA in 1904 and to UEFA in 1954
Registered players: 443,000
Team colours: All red
World Cup appearances: 12 (1930, 1934, 1938, 1954, 1970, 1982, 1986, 1990, 1994, 1998, 2002, 2014)
World Cup record: 4th (1986), last-16 (1934, 1938, 1990, 1994, 2002), 1st round (1930, 1954, 1970, 1982, 1998)
European Championships appearances: 4 (1972, 1980, 1984, 2000)
European Championships record: Finalist (1980), Demi-finalist (1972), 1st round (1984, 2000)
How they qualified:
Won Europe zone A with 26 points, ahead of Croatia 17, Serbia 14, Scotland 11, Wales 10 and Macedonia 7. They won 8, drew 2, lost 0, 18 goals for and 4 against.
Top clubs: Anderlecht, FC Bruges, Standard Liege
Top players: Eden Hazard, Vincent Kompany, Romelu Lukaku, Daniel Van Buyten, Kevin Mirallas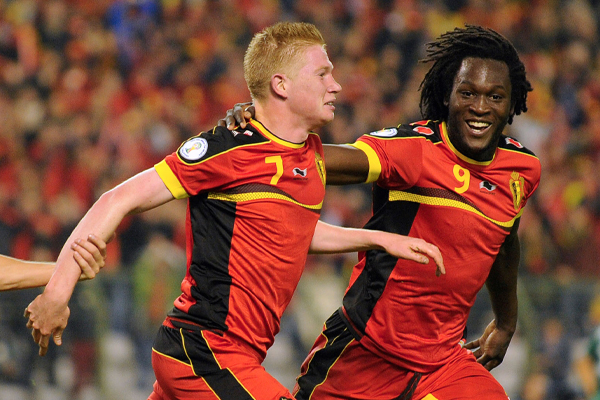 AFP
Coach: Marc Wimots (since June 2012)
Handsome Devils - Belgium are looking good as a multi-talented band of swashbuckling youngsters have combined with the established big shots to propel the Red Devils to their first World Cup finals for 12-years. Bridging that gap is the great Marc Wilmots, who played in four World Cup finals and was captain of the Belgium side that fell at the last-16 hurdle against Brazil in 2002. The former midfield general now closes the circle by leading Belgium to the 2014 finals in Brazil, this time as coach for his personal fifth World Cup. Wilmots was a surprise choice when he was hired as he had no track record of success, and many voiced their scepticism. Belgium though have won a great deal of fans in qualifying unbeaten, a campaign notable for a 3-0 away win at chief rivals Serbia and a clincher, 2-1 away at runners-up Croatia. And while Belgian fans look back with great nostalgia at former 'keepers Jean-Marie Pfaff and Michel Preud'homme, they can now rely on 22-year-old Atletico Madrid stopper Thibault Courtois, who has been winning rave reviews, and his deputy Simon Mignolet, who signed for Liverpool in the summer of 2013. But Belgium look both impressive and promising everywhere you look.
Sky's the limit for Hazard and Lukaku -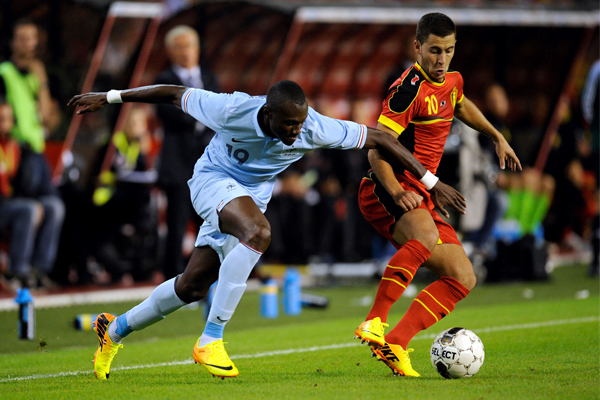 AFP: Eden Hazard will be one of the most important player for Belgium
In the central defence Bayern Munich veteran Daniel Van Buyten played all four matches back in 2002, while his partner Manchester City's magnificent Vincent Kompany is one of the very best defenders in the world. Arsenal's Thomas Vermaelen is also at his peak, while former Ajax captain Jan Vertongen now bosses the defence at Tottenham. Many feel the jewel in the kingdom of Belgium's crown is the playmaker Eden Hazard, who looks capable of pulling the strings for a decade to come. Alongside him Manchester United's Maruane Felaini is best known for his massive afro haircut, but is also renowned for brilliant chest control. Wilmots included uncapped Manchester United teenager Adnan Januzaj, after the thrilling 19-year-old forward decided to represent Belgium and not England after his breakthrough season. A true dominant goal scorer is all that is lacking but youngster Romelu Lukaku scored twice against Croatia in the clincher and the 21-year old is typical of the deep well of players breaking down doors to get into the side. Christian Benteke who scored 19 times for Aston Villa in the 2012-13 season has ruptured an Achilles tendon, the double agony meaning he misses the World Cup. "Given our qualities and potential, we will set ourselves no limits," says Kompany. While heyday playmaker Enzo Scifo says this is the best Belgium side he has ever seen.