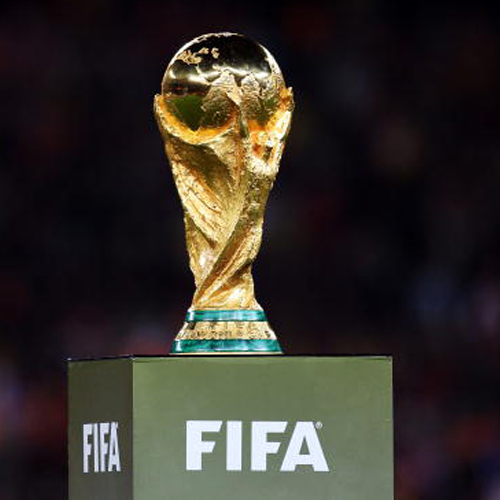 With FIFA 2014 just two days away, sportswear brands are leaving no stone unturned to cash up in the World Cup fever to kickstart their sales. Major sportswear brands like Nike, Adidas and Puma, who are official sponsors for many teams, are introducing new and innovative merchandise as part of the event.
Gone are the old-school black boots like the fabled Puma Kings worn by Pele. Now, shoe deals are a part of the game for every star. Portuguese star Cristiano Ronaldo wear Nike, While Lionel Messi wears Adidas, and Puma is worn by Italy's Mario Balotelli, amongst others.
Catching up with the craze among youngsters, Nike has launched its all new Magista and Mercurial soccer boots that use the company's fly-knit technology, which will be worn by none other than Ronaldo during FIFA 2014.
"The shoe is priced at 25000 rupees and is a hit among young football lovers," said Paritesh, store manager of the Nike showroom in Khan Market, New Delhi.
Apart from shoes the merchandise includes, country jerseys, shots, caps, bottles and footballs. Adidas, a FIFA Partner and FIFA World Cup Official Match Ball, Brazuca, supplier, has started selling team kit packs for sponsored teams, including Spain, Germany and Argentina, as well as street wear labels like retro team jerseys.
While sports lifestyle wear brand Puma has come up with special fan wears of sponsored teams like Brazil, France and Italy, which has given a boost their sales. "Jersey's and fan wears have boosted up our sale to a great extent, and we are hoping to see an increase in trends in the coming days," said Lalit, store manager Puma showroom, Khan Market, New Delhi.
FIFA 2014 begins in Rio De Janeiro from June 12 and ends on July 13.