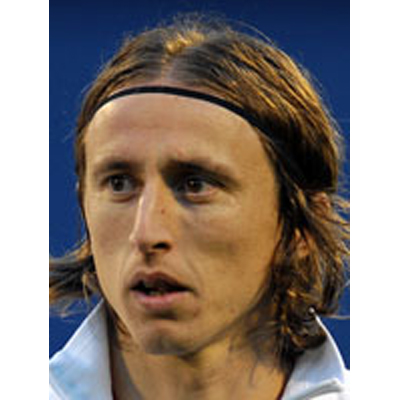 Luka Modric is the key player in the Croatian side. He has had an impressive season with Real Madrid, helping them win the Copa Del Rey and the 'La Decima' UEFA Champions League. His impressive performances with Real Madrid is likely to have a positive influence on the national side.
Personal Data:
Surname: Modric
Firstname: Luka
Country: Croatia
Date of birth: 1985-09-09
Birthplace: Zadar
Height: 173 cm
Weight: 65.0 kg
Playing Career:
Position: Midfielder
Clubs: Dinamo Zagreb (2002-2003), Zrinjski Mostar (Bos/loan/2003-2004), Inter Zaprezic (loan/2004-2005), Dinamo Zagreb (2005-2008), Tottenham (Eng/2008-2012), Real Madrid (Spa/since 2012)
International appearances: 74
International goals: 8
International debut: 01/03/2006, Croatia-Argentina (3-2)
Playing Honours:
International -
World Cup: first round (2006), 2 matches, 0 goals
European Championships: quarter-finals (2008), first round (2012), 6 matches, 1 goal
Club -
1 Champions League (2014)
3 Croatian Championships (2006, 2007, 2008)
2 Croatian Cups (2007, 2008)
1 Croatian Supercup (2006)
1 Spanish Cup (2014)
1 Spanish Supercup (2012)
Biography:
Balkan Cruyff - With his pale skin, emaciated face, long hair and swaying runs with the ball Luka Modric bears such a resemblance to the great Johan that he was never going to escape his nickname "Cruyff of the Balkans". Since his transfer to Real Madrid from Tottenham Hostspur in August 2012 the Croatian playmaker has gained in dimension and stature whilst also maintaining his visionary passing and a knack for prising open defences given to few. His passes were crucial in hoisting Real Madrid to the Champions League title in 2014. And although he should score more (just over a goal every ten games), he is indisputably Croatia's top player.