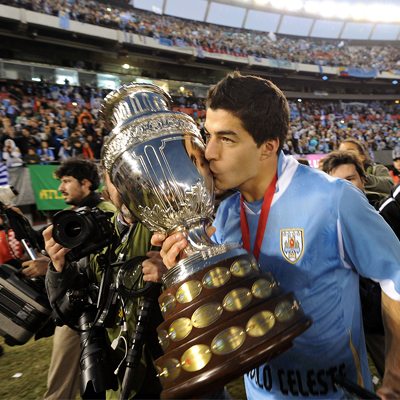 Luis Suarez will play a key role in Uruguay's match against England. With both the teams losing their respective opening matches, this match will be the turning point of their fate. Suarez missed Uruguay's opening match against Costa Rica due to a knee injury and remained a doubt for the match against England. Uruguay will be dependent on Suarez as he was an instrumental player for Liverpool, as he scored 31 goals in 33 matches for the Reds.
The Uruguayan almost single-handedly destroyed England, scoring two fantastic goals helping the Uruguayans to a 2-1 win. He will be the key for Uruguay agaisnt an organized Itlaian side.
Personal Data:
Surname: Suarez
Firstname: Luis
Country: Uruguay
Date of birth: 1987-01-24
Birthplace: Salto
Height: 181 cm
Weight: 81.0 kg
Playing Career:
Position: Striker
Clubs: Nacional (2005–2006), Groningen (Ned/2006–2007), Ajax (Ned/2007-11), Liverpool (Eng/since Jan. 2011)
International appearances: 76
International goals: 39
International debut: 07/02/2007, Colombia-Uruguay (1-3)
Playing Honours:
International - World Cup: fourth place (2010), 6 matches, 3 goals
1 Copa America (2011), 6 matches, 4 goals
Confederations Cup: semifinal (2013), 5 matches, 3 goals
Club - 1 Uruguayan Championship (2006)
1 Dutch Championship (2011)
1 Dutch Cup (2010)
1 Dutch Supercup (2007)
1 English League Cup (2012)
Biography:
The danger man -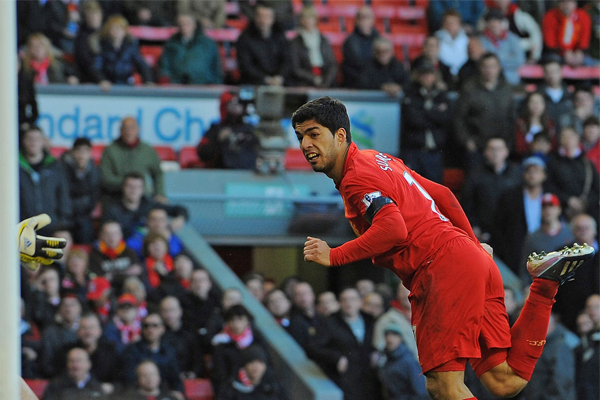 AFP
Love him or hate him, Uruguay and Liverpool striker Luis Suarez has been so good in the pre-World Cup season it would seem he has no equal in the UK, and never mind the goal per game ratio, it is the sheer quality of the goals that makes the blood run faster. With Paris Saint Germain striker Edinson Cavani alongside him at the World Cup the strike force that won the last Copa America in 2011 will strike fear into any opponent. His form at club level has empowered the players around him (Sturridge and Sterling) to make Liverpool true challengers again. Add into the mix a penchant for biting opponents, brazen diving in the penalty area, deliberate handballs on the goal-line and racial abuse and you also have a pantomime villain, albeit one that any club or nation would love to have on their side.