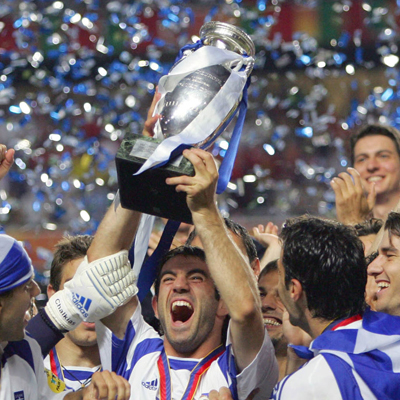 Giorgos Karagounis is the most experienced player and the most capped player in the Greek squad. He was a part of the Greek squad that won the 2004 UEFA Euro. Greece lost their opening World Cup game 3-0 to Colombia. Greece now face Japan at the Estádio das Dunas, in Natal. It is a must win match for Greece because if they lose, they go home.
Personal Data:
Surname: Karagounis
Firstname: Giorgos
Country: Greece
Date of birth: 1977-03-06
Birthplace: Pyrgos
Height: 176 cm
Weight: 74.0 kg
Playing Career:
Position: Midfielder
Clubs: Panathinaikos (1995-1996), Apollon Athens (1996-1998), Panathinaikos (1998-2003), Inter Milan (Ita/2003-2005), Benfica (Por/2005-2007), Panathinaïkos (2007-Aug. 2012), Fulham (Eng/since Sept. 2012)
International debut: 20/08/1999, Greece-El Salvador (3-0)
Playing Honours:
International - World Cup: first round (2010), 3 matches, 0 goals
1 European Championships (2004), quarter-finals (2012), first round (2008), 10 matches, 2 goals
Confederations cup: first round (2005), 2 matches
Club - 2 Greek Championships (1996, 2010)
1 Greek Cup (2010)
1 Italian Cup (2005)
1 Portuguese Supercup (2005)
Biography:
Greek hero -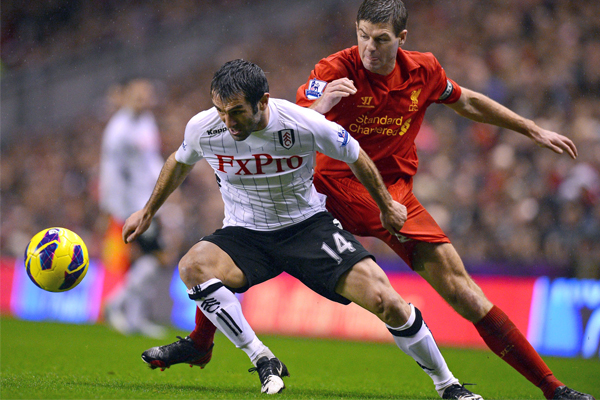 AFP
Evergreen Giorgos Karagounis has been a cult figure since scoring the first goal of Euro 2004 to set Greece on the road to an astonishing title. Now 37-years-old the midfielder is going strong in the Premier League at Fulham, and for Greece as Fernando Santos' man on the pitch. He is a gritty, streetwise leader with a huge work rate and a knack for important goals. He spent two five years spells at Panathanaikos, two years at Inter Milan and two years at Benfica and is Greece's most capped player ever. The old warhorse is desperate to do well at Brazil 2014 in honor of his compatriots, who he says have had the smiles wiped from their faces by the economic crisis.