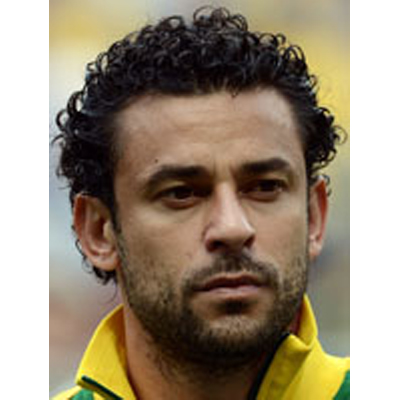 Fred has been disappointing for Brazil through-out the World Cup campaign. He scored only one goal in the whole World Cup in a group stage match against Cameroon. He was a part of the squad that was thrashed 7-1 by Germany in the semi-final squad. He is likely to be a part of the squad facing Netherlands in the third place play-off.
Personal Data:
Known as: Fred
Surname: Chaves Guedes
Firstname: Frederico
Country: Brazil
Date of birth: 1983-10-03
Birthplace: Teófilo Otoni
Height: 185 cm
Weigh: 84.0 kg
Career Data: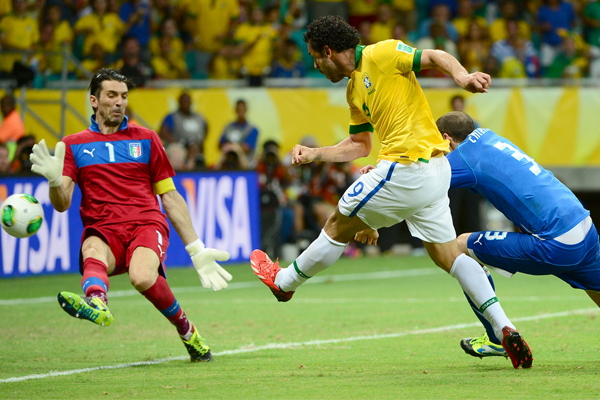 AFP
Position: Striker
Clubs: America Mineiro (2003-04), Cruzeiro Belo Horizonte (2005), Lyon (Fra/2005-Feb. 2009), Fluminense (Bra/since March 2009)
International appearances: 30
International goals: 16
International debut: 27/04/2005, Brazil-Guatemala (3-0)
Playing Honours:
International - World Cup : quarter-finals (2006), 1 match, 1 goal
1 Confederations Cup (2013), 5 matches, 5 goals
1 Copa America (2007), quarter-finals (2011), 4 matches, 1 goal
CLUB:
3 French Championship (2006, 2007, 2008)
1 French Cup (2008)
2 French Champins Trophies ((2006, 2007)
2 Brazilian Championships (2010, 2012)
Biography: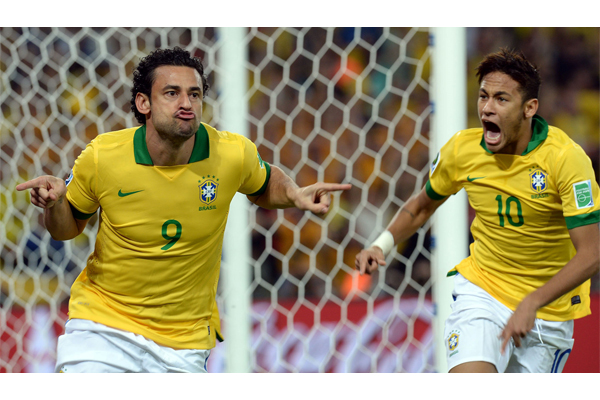 AFP
Out of the shadows - Journeyman striker Fred has found favor as Brazil's centre-forward with hardline coach Luis Felipe Scolari, who gave the 29-year-old his chance at the 2013 Confederations Cup and was paid back with five goals, two of them in the final 3-0 rout of Spain. He was long in the shadow of Ronaldo, Adriano, Luis Fabiano or Pato. Fred is a classic target man and goal hound who will pounce on a loose ball and shoot from anywhere. No stranger to success he won three French league titles with Lyon and since going home won two Brazilian titles with Fluminense. This is his second World Cup after Germany 2006, where he played just two minutes in a group game against Australia, but still scoring a calming goal as Brazil won 2-0. Too bad he is so often injured.