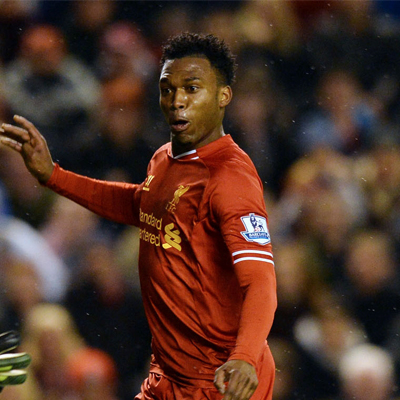 England might be completely dependent on Daniel Sturridge at this World Cup. With Wayne Rooney yet to open his goal-scoring account in the World Cup, all eye will be on the the 24-year old Liverpool striker. Though Sturridge equalized for the 'Three Lions' in their opening match against Italy, they lost 2-1. Sturridge, who scored 21 goals in 29 League games for Liverpool, will surely be the man to watch out for in England's match against Uruguay.
Personal Data:
Surname: Sturridge
Firstname: Daniel
Country : England
Date of birth: 1989-09-01
Birthplace: Birmingham
Height: 188 cm
Weight: 76.0 kg
Career Data:
Position: Striker
Clubs: Manchester City (2006-09), Chelsea (2009-Dec.2010), Bolton (loan/Jan.-July 2011), Chelsea (2011-Dec. 2012), Liverpool (since January 2013)
International debut: 15/11/2011, England-Sweden (1-0)
Playing honours:
Club - 1 Champions League (2012)
1 English Championship (2010)
2 English Cups (2010, 2012)
1 Community Shield (2009)
Biography
Sturridge comes of age -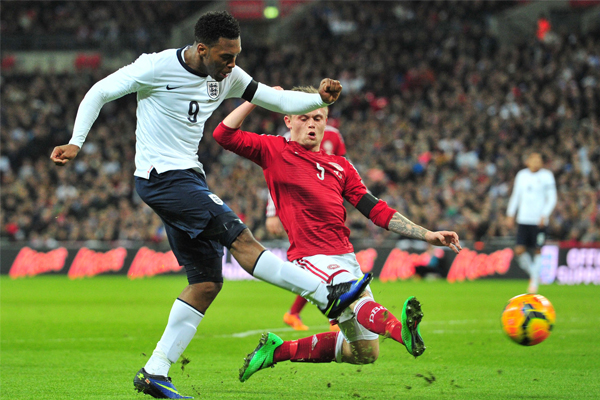 AFP
After promising much at Manchester City and Chelsea the striker Daniel Sturridge is bursting into full bloom at Liverpool, where his flood of goals has proven him a worthy partner for the astonishing Luis Suarez. He made his England debut in 2011 after representing his nation at all age levels. Now 24-years-old his vision, pace, dribbling and finishing were built trying to emulate his heroes Pele and Thierry Henry. He has scored close to a goal per game in the Premier League since joining Liverpool, for the long term according to him, in January 2013. While never a first choice at Chelsea he won a Champions League, Europa League, Premier League and two FA Cups with the Londoners. His football with a smile will light up England's campaign out in Brazil.