Andres Iniesta, maestro in the midfield, is a crucial player in the Spanish side. Iniesta's partnership with Barcelona team-mate Xavi will be the key aspect in Spain's midfield. His ability to play as a central midfielder, deep midfielder and behind the striker makes him a versatile player in the nationa squad. Iniesta, whose goal won Spain the 2010 World Cup, will try to create the same kind of impact this World Cup.
Personal Data:
Surname: Iniesta
Firstname: Andres
Country: Spain
Date of birth: 1984-05-11
Birthplace: Fuentealbilla
Height: 170 cm
Weight: 65.0 kg
Playing Career:
Position: Midfielder
Club: Barcelona (since 2002)
International appearances: 96
International goals: 12
International debut: 27/05/2006, Spain-Russia (0-0)
Playing Honours:
International - 1 World Cup (2010), second round (2006), 7 matches, 2 goals
2 European Championships (2008, 2012), 12 matches, 0 goals
Confederations Cup : Finalist (2013), 5 matches
Club -
2 FIFA Club World Cups (2009, 2011)
3 Champions Leagues (2006, 2009, 2011)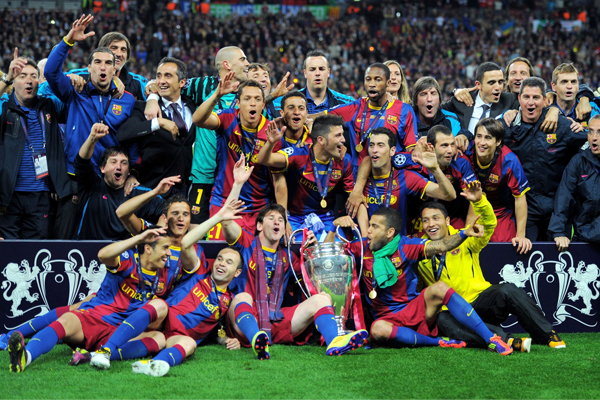 AFP
2 European Supercups (2009, 2011)
6 Spanish Championships (2005, 2006, 2009, 2010, 2011, 2013)
2 Spanish Cups (2009, 2012)
6 Spanish Supercups (2005, 2006, 2009, 2010, 2011, 2013)
Other honours -
1 Under-19 European Championship (2002)
1 Under-16 European Championship (2001)
Biography: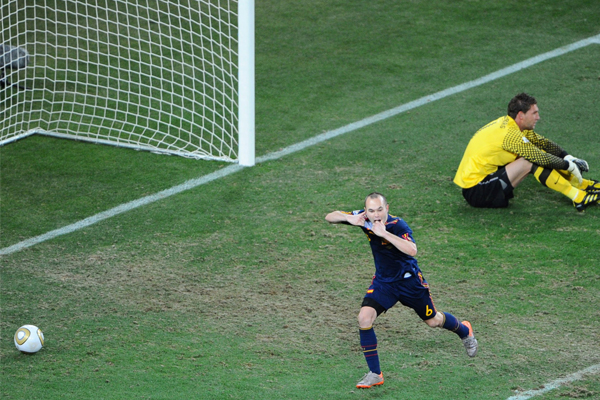 AFP: Iniesta celebrating his winning goal in the 2010 World Cup finals
Final word for Mr Discreet - Andres Iniesta's World Cup winning goal in the heat and drama of extra-time victory over the Netherlands in 2010, made a world star of the man already celebrated for his passing and goals at the heart of a brilliant Barcelona. His trophy cabinet is overflowing, with a world title and two Euros with Spain, and three champions leagues and six Spanish titles only half the tale from the man with a knack not only for unlocking opposition defenses but also for scoring crucial winning goals, like the 2009 Champions League semi-final decider at Chelsea. At 30 he is at the top of his game, he is still fast, good in tight spaces and displays a fluid interconnectivity with his teammates.