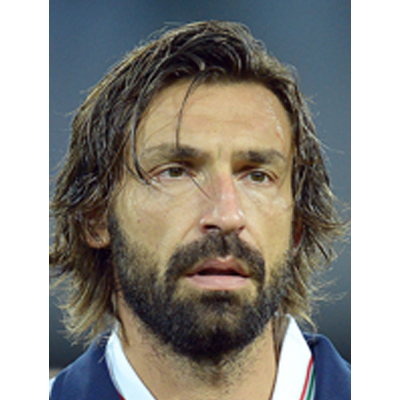 Andrea Pirlo is an Italian professional footballer who currently plays for Juventus and the Italian national team. He usually plays as a deep-lying playmaker for both, club and country. Pirlo is highly regarded for his first touch, playing technique, ball control, dribbling, incredible vision accurate passing. He is also a set-piece specialist, as he has a knack for scoring goals from dead ball situations. Pirlo has been nicknamed 'l'architetto' ("the architect") by his team-mates as he sets up goal-scoring opportunities with the help of his long range passes.
The maestro was instrumental during Italy's 2-1 win agaisnt England. Pirlo set up Claudio Marchisio's strike with an exquisite dummy which left the England back line dumbfounded.
Personal Data:
Surname: Pirlo
Firstname: Andrea
Country: Italy
Date of birth: 1979-05-19
Birthplace: Brescia
Height: 177 cm
Weight: 68.0 kg
Playing Career:
Position: Midfielder
Clubs: Brescia (1994-1998), Inter Milan (1998-1999), Reggina (loan/1999-2000), Inter Milan (June-Dec. 2000), Brescia (loan/Jan.-June 2001), AC Milan (2001-2011), Juventus (since 2011)
International appearances: 108
International goals: 13
International debut: 07/09/2002, Azerbaijan-Italy (0-2)
Playing Honors:
International - 1 World Cup (2006), first round (2010), 6 matches, 1 goal
European Championships: final (2012),quarter-finals (2008), first round (2004), 11 matches, 2 goals
FIFA Confederations Cup: 3rd (2013), first round (2009), 8 matches, 1 goal
Club - 2 Champions Leagues (2003, 2007), finalist (2005), 1 Clubs World Club (2007), 2 European Supercups (2003, 2007), 5 Italian Championships (2004, 2011, 2012, 2013, 2014), 1 Italian Cup (2003), 3 Italian Supercups (2004, 2012, 2013)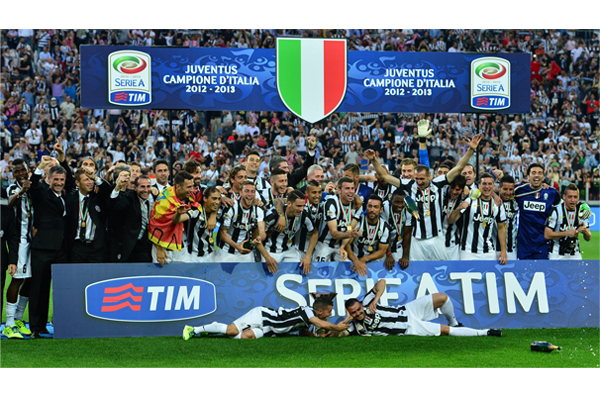 AFP
Other honors -1 Olympic bronze medal (2004), 1 European Under-21 Championship (2000)
Biography:
Life in the old dog yet -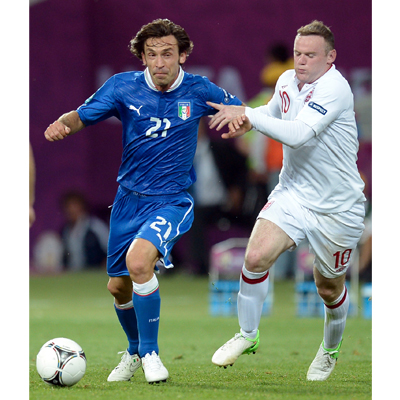 AFP
At 35-years-old Andrea Pirlo is getting long in the tooth but has been so wonderful with Juventus and Italy that it would be madness to count out a final fling at the World Cup. They call him Tinkerbelle for his touch but there is nothing effete about his free-kick goals or staggering through balls. He was brilliant at Euro 2012 as Italy ran to the final. He had just ended a ten year run with AC Milan, who have watched in horror as he led Juve to three straight league titles. Alongside 'keeper Gigi Buffon he is the spiritual leader and elder statesman at club and national level and is certainly capable of one last stab at glory.