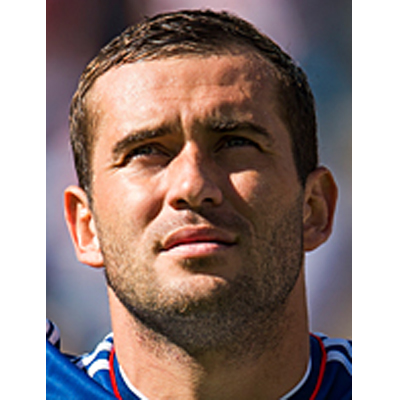 Aleksandr Anatolyevich Kerzhakov is a Russian international association football striker, who currently plays for Russian club Zenit St. Petersburg. He is considered to be the most prolific goal scorer in the history of Russian football.
Personal Data:
Surname: Kerzhakov
Firstname: Alexander
Country: Russia
Date of birth: 1982-11-27
Birthplace: Kingissep
Height: 176 cm
Weight: 76.0 kg
Playing Career:
Position: Striker
Clubs: Zenit St. Petersburg (2001 - Dec. 2006), Sevilla (Jan. 2007 - Jan. 2008), Dynamo Moscow (Feb. 2008 -Dec. 2009), Zenit St. Petersburg (since 2010)
International appearances: 80
International goals: 25
International debut: 27/03/2002, Estonia-Russia (2-1)
Playing Honours: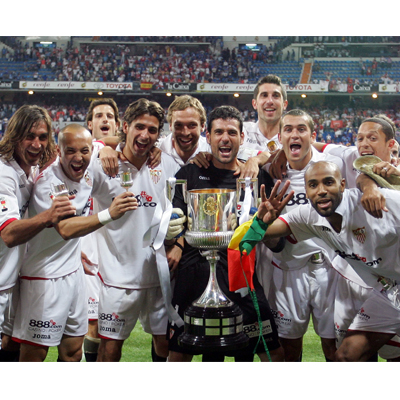 International - World Cup: first round (2002), 1 match, 0 goals European Championships: First Round (2004, 2012), 4 matches, 0 goals
Club - one UEFA Cup (2007), one Spanish Cup (2007), one Spanish Supercup (2007), two Russian Championships (2010, 2012), one Russian Cup (2010), one Russian League Cup (2003), one Russian Supercup (2011)
Biography: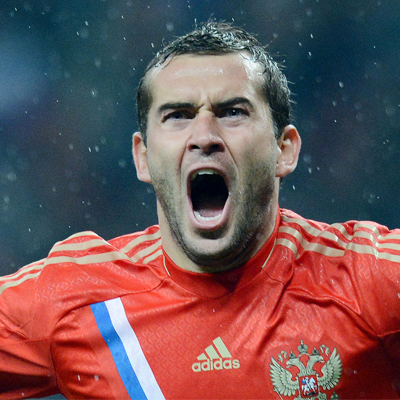 Goal Czar - Alexander Kerzhakov is the undisputed number 9 at his club Zenit St. Petersburg and his national outfit thanks to a relentless hunger for goals that should make him Russia's top ever scorer internationally and domestically. Since switching back to Zenit from Dynamo Moscow the now 31-year-old has been enjoying the richest form of his career, with national boss Fabio Capello also placing full trust in him. Highlights of his career feature a substitute appearance for Russia at 19-years-old at the 2002 World Cup, helping Seville to a Spanish Cup and UEFA Cup double in 2007 and firing Zenit to League titles in 2010 and 2012.