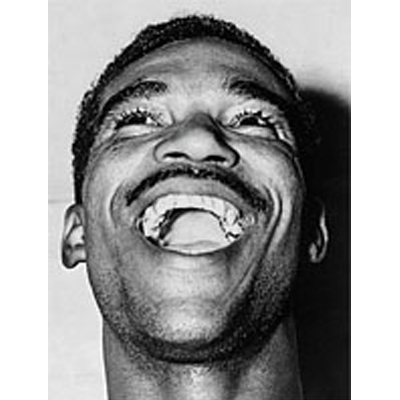 Waldir Pereira a.k.a. Didi was a Brazilian footballer. He played in three World Cups: 1954, 1958, and 1962, winning the latter two and was named the tournament's best player in 1958. Didi is known for his passing abilities, impressive stamina and flawless technique. He is also known inventing the folha seca (dry leaf) free kick technique, in which the ball swerves downwards at the right time which results in a goal. This free-kick technique is notably used by players such as Cristiano Ronaldo and Juninho.
Personal Data:
Known as: Didi
Surname: Pereira
Firstname: Waldir
Country: Brazil
Date of birth: 1928-10-08
Birthplace: Campos
Died: 2001-05-12
Height: 171 cm
Weight: 68.0 kg
Playing Career: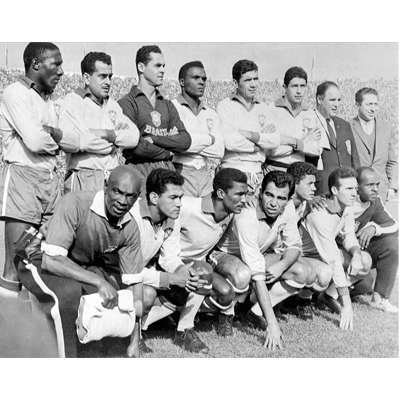 AFP
Country: Brazil
Position: Midfielder
Clubs: Americano de Campos (1946), Lencoense Sao Paolo (1946–1948), Madureira Rio (1948-49), Fluminense (1949-56), Botafogo (1957–1959, 1960-62 & 1964–1965), Real Madrid (1959–1960), Sporting Cristal (1963), CD Veracruz (1965–1966), São Paulo (1964 & 1966)
International appearances: 68
International goals: 20
International debut: 06/04/1952, Brazil-Mexico (2-0)
First international goal: 16/04/1952 Brazil-Uruguay (4-2)
Last international appearance: 17/06/1962, Brazil-Czechoslavakia (3-1)
Last international goal: 21/04/1962, Brazil-Paraguay (6-0)
Playing Honours:
International - World Cup: winner (1958, 1962), quarter-finalist (1954), three World Cup appearances, 15 matches, 3 goals
one Pan American Championship (1952)
Club - four Rio State Championships (1951, 1957, 1961, 1962), one Rio-Sao Paulo Title (1962)
Coaching Career:
Clubs: Sporting Cristal (Peru), River Plate (Argentina), Fenerbahce (Turkey), Fluminense (Brazil)
Club Coaching Honours: two Turkish Championships (1974, 1975)
National Coaching Career: Peru
National Coaching Honours: World Cup quarter-final (1970)
Biography:
A vital cog in the wheel - Didi was one of Brazil's most important players during the late 50s and early 60s not for his scoring potential - although it was boundless - but for his masterful ability to control the game from midfield.Brazil won the World Cup in style in 1958, and while Garrincha, Vava, Pele and Zagallo were knocking in the goals Didi was tucked in behind them, dictating the pace of the game and opening up the defences.While Brazil's performance in 1958 showed that the 4-2-4 system could be used to devastating effect, it also was clear that the secret of its success was a man of Didi's vision and innate ability.Didi will also be remembered for his extraordinary "dead leaf" free kick, a Brazilian specialty often imitated but rarely surpassed which involves the ball passing at tremendous speed over a defensive wall before dipping sharply, usually into the top corner of the net.
Brazilian breakthrough in Sweden
"Dead Leaf" - France were among the first to learn never to give away a free kick on the edge of the penalty area against the South Americans when in the semi-finals of the 1958 tournament Didi gave French keeper Claude Abbes the "dead leaf" treatment to deadly effect. Despite the glittering Brazilian line-up in Sweden, it was Didi who caught the eye of the world's press who had little hesitation in awarding him the Player of the Tournament award.
"Life as a Coach" - One of many high points in Didi's career came at the inauguration of the huge Maracana stadium in Rio de Janeiro in 1950, when he became the first player to score a goal there. One of his few failures came at Real Madrid where he was unable to fit in with the hugely influential Di-Stefano-Puskas axis and within a season he had moved on.After winning a second World Cup in 1962, Didi later became a coach after his playing career ended, steering Peru to the quarter-finals of the World Cup in 1970 where their fine run was ended, almost inevitably, by the Brazilians.He also had a spell at the helm of Argentine giants River Plate and guided Fenerbahce to Turkish titles in 1974 and 1975.Other clubs he coached included Fluminese, Cruzeiro and Botafogo.He died in 2001 at the age of 72 in Rio de Janeiro following complications from stomach cancer.