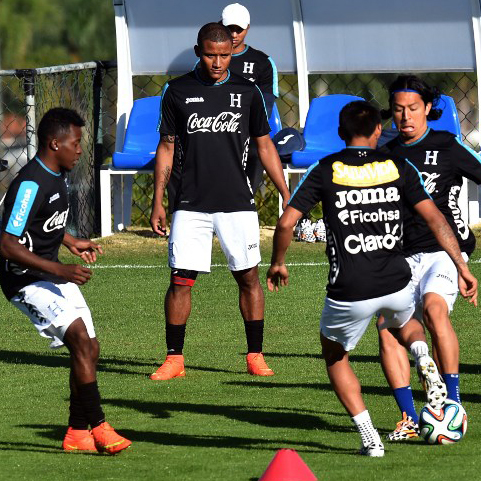 Honduras hit back at claims made by France coach Didier Deschamps on Thursday that they are overly-physical, believing the accusations are deliberately designed to influence referees against them.
Midfielder Roger Espinoza insisted the central Americans, who face 1998 champions France in their World Cup opener at Porte Alegre on Sunday, are not an aggressive side.
The Wigan player suggested that the giants of the tournament have a hidden agenda.
"As Honduras is a small team, they say that we are going to be tough and with this they are inciting the referees to focus on Honduras and give us the cards," said Espinoza.
"I think that we play just like other teams do, we are not aggressive."
Deschamps said Tuesday that tough tackling was a hallmark of Honduras.
"They have the aptitude of physical combat. It's one of their strengths, but it's not the only one," said Deschamps.
"I wouldn't want to reduce Honduras to just this. They do have players of quality."
Honduras drew their last World Cup warm-up match 0-0 against England in Miami on Saturday in a game which featured seven yellow cards and a red for Honduras' Brayan Beckeles.
"Honduras were quite physical and it was one of the most frustrating games I have been involved in for a long time," said England coach Roy Hodgson.
After facing France on Sunday in their Group E opener, Honduras will take on Ecuador and and Switzerland.