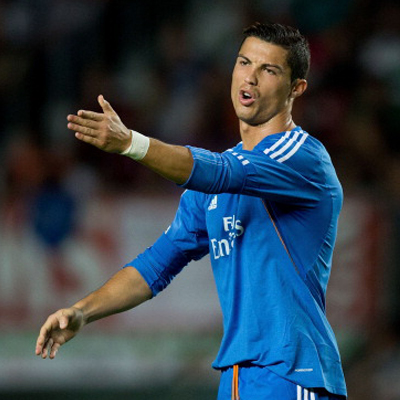 Portuguese ace Cristiano Ronaldo is battling against time to recover from a knee injury before the World Cup kicks-off. After Real Madrid's Champions League finals match against Atletico Madrid, the Portugal FA released a statement confirming that Ronaldo is suffering from tendonitis in his left knee as well as a thigh strain.
But everything seems to be going against the Ballon D'or winner, as a Ghanaian witch doctor claims that he is the reason for Ronaldo's injury.
The name of the witch doctor behind Ronaldo's injury is Nana Kwaku Bonsam – whose name when translated means "Devil of Wednesday", predicted that Ronaldo would be forced to miss the World Cup through injury.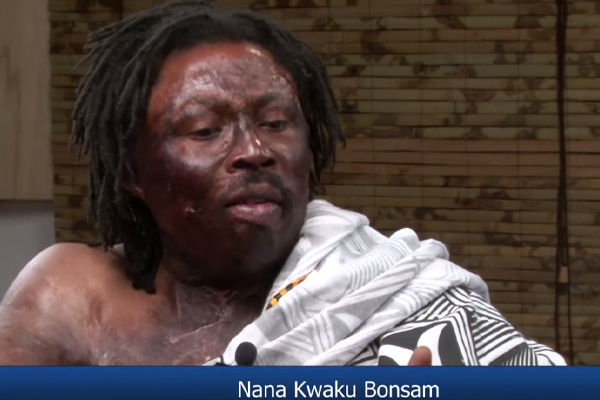 In an interview with Angel FM radio station, via The Guardian, the witch doctor Nana Kwaku Bonsam claimed injury on Cristiano Ronaldo's left knee. He stated that he injured Ronaldo to limit his impact on Group G, in which Ghana are drawn alongside Portugal, Germany and USA. Nana Kwaku Bonsam's comments on Ronaldo's injury:
"I know what Cristiano Ronaldo's injury is about, I'm working on him. I am very serious about it. Last week, I went around looking for four dogs and I got them to be used in manufacturing a special spirit called Kahwiri Kapam. I said it four months ago that I will work on Cristiano Ronaldo seriously and rule him out of the World Cup or at least prevent him from playing against Ghana and the best thing I can do is to keep him out though injury. This injury can never be cured by any medic, they can never see what is causing the injury because it is spiritual. Today, it is his knee, tomorrow it is his thigh, next day it is something else." - The Guardian
Cristiano Ronaldo missed Portugal's warm-up match against Greece on May 31. That match ended in a goal-less draw. However, Ronaldo's team-mate Nani believes that it is not a worrying situation for Ronaldo. Nani said: "I don't believe the situation with Ronaldo is worrying. He's going well, and he is relaxed about it. Things are going the right way. We hope that Cristiano is in good enough shape to play and to help the team. - The Guardian
The fact that Nana Kwaku Bonsam claims he injured Ronaldo has turned out to become joke across Ghana. Here are a few responses from the people of Ghana:
Thomas Mawuli, was a bit surprised with this news. He pointed out that he found it interesting that the 'Devil of Wednesday' (Nana Kwaku Bonsam) didn't tell anyone anything about his secret plans to injure Ronaldo prior to the injury becoming public knowledge.
Nana Fifi, a resident of Cape Coast, stated: "We didn't need to injure any players from Germany or the USA as they aren't a credible threat!"
Eric Intim, in a sombre manner said,"Such news coverage makes us look like a primitive nation besotted with witchcraft and hocus pocus while the truth is that Ghana is one of the fastest growing economies in the world with an excellent education system. Such 'witch doctors' are tarnishing the name of our country."
Alice, a teacher from Eastern Region commented, "We shouldn't pay attention to it. These witch-doctors are powerless and just taking advantage of the World Cup euphoria. "
Kobina Koramoah from Accra, smilingly said, "I feel bad for the teams that have to face us in the latter half of the competition. Looks like they are in for some mysterious injuries!"
Portugal's 2014 World Cup campaign starts with a match against Germany on June 16, at the Arena Fonte Nova, Salvador. They play Ghana on June 26.